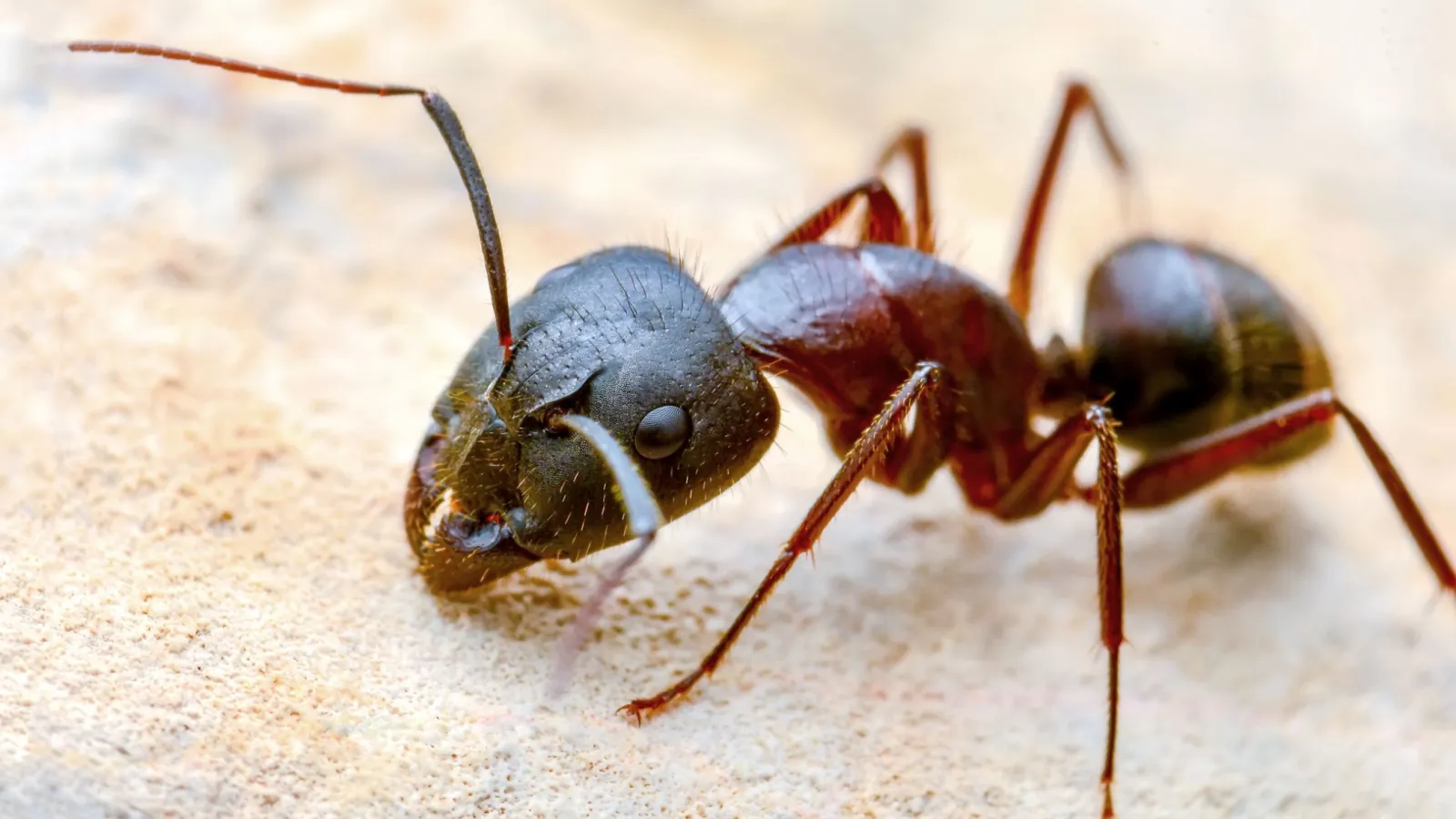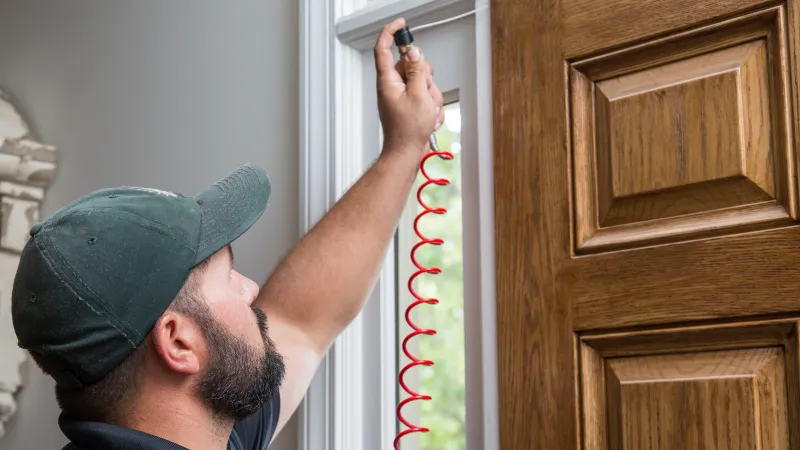 Pest Control
You Can Trust
When faced with a pest control emergency, it's vital to quickly identify the problem. BREDA Pest Management's experienced team will accurately identify any pests infesting your home and create a personalized treatment plan to eliminate them. Each pest situation is unique, and BREDA will tailor their approach accordingly. Since 1975, BREDA has been safeguarding homeowners from bugs and critters.

If you're a Pest Control client of BREDA, any pest issue inside your home is covered with no up-charging. Gnats coming out of your sink drains? It's covered. You return from vacation to find fleas, covered. Wasp nest above the front door, COVERED. At BREDA, we don't believe in nickel and diming our clients.
Most pest control companies today only want to service the outside of properties. At BREDA Pest Management, that's just not what we do. We service both the inside and outside with each appointment and take the time to educate you on how to achieve and maintain a pest-free home. There's more to pest control than pesticides and our technicians take the time to educate you on simple, preventative actions to help reduce potential pest issues. So when you lay your head down at night, you can rest easy knowing your home is bug & critter free thanks to BREDA Pest Management.
What To Expect
1
24/7/365 Answering
Upon contacting BREDA Pest Management, you will be greeted by a live representative who can furnish you with the cost of our Pest Control Program. For larger residential and commercial properties, BREDA may arrange for a technician to visit and give an accurate estimate. Rest assured that BREDA will not levy any fees for providing an exact quote on-site.

2
Consultation
At BREDA Pest Management, we are equipped to commence treatment promptly if deemed necessary. However, prior to any treatment, we will furnish you with an accurate cost estimate. Rest assured that we will schedule a specific appointment time, not a vague time window. Our technicians will maintain a clean and tidy service by wearing shoe covers while inside your home.
3
Treatment
At BREDA Pest Management, we understand that pest control is about safeguarding both the inside and outside of your home. To ensure the best possible outcome, our technician will conduct an inspection of vulnerable areas and treat them as needed. However, if we do need to treat the inside of your home, we take great care to apply pesticides only to cracks and crevices, minimizing any exposure to children or pets. We do not spray baseboards, as this is not a recommended approach to pest control. Instead, we focus on precise product placement that is out of sight and reach of pets and children. With BREDA Pest Management, you can trust that your pest control needs are being addressed with the highest level of care and precision.

4

Breda Pest Management Guarantee
BREDA Pest Management offers a 90-day guarantee. In case pests reappear on your property during this period, we will send a technician to your home for a re-treatment without any additional charges.

How We Treat
Your Pests
At BREDA Pest Management, we believe that every pest problem demands a tailored solution. That's why our first and foremost step in pest control is to accurately IDENTIFY the culprit. With our experienced entomologist and advanced technology, we can confidently identify any bug that's bugging you.
Treat interior & exterior of the home
Strategically spray to protect kids & pets
Exterior
Protective Barrier
Any potential pest entry point is treated.

Interior
Inspecting Intrusion Points
We go beyond exterior-only pest control (industry standard) and inspect your home's attic and garage, too. These are common points of pest intrusion in your home that are often overlooked by other pest control companies.

Interior
Looking Out for Your Children & Pets
We only spray pesticide on the cracks and crevices of your home, like under sinks, around windows and doors, and toilet and shower areas. This ensures there isn't any standing chemicals for children or pets to touch.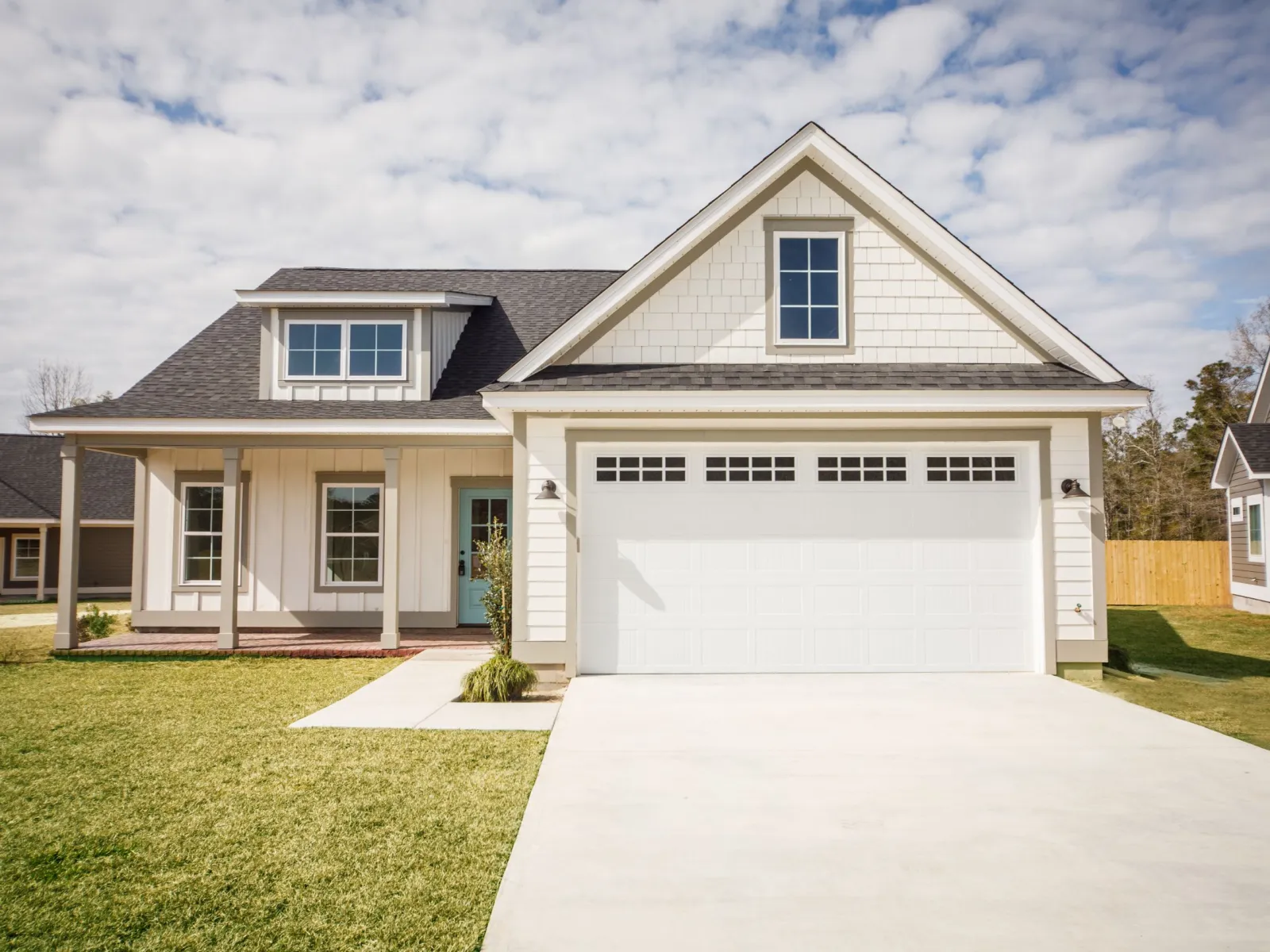 b
Pest Control FAQs
Do I have to sign a contract?
The State of GA requires all pest control companies to maintain a signed agreement with it's clients during time of service. Here at Breda Pest Management, our clients are never "locked-in" to service contracts. We want our clients to welcome us in their homes to keep them pest free and therefore we simply renew the terms of the signed agreement, quarter to quarter. We service our clients every 90 days and they can cancel their service at anytime, for any reason, without the pressures of a "locked-in" contract.
We offer a Quarterly Pest Control Program, where we service the home once every 3 months. We believe it is just as important to service the inside every quarter as it is the outside. At Breda, we don't believe in taking shortcuts, that's why we service both inside and outside perimeters every time we come to your home. If you have any problems between the scheduled quarters, we come back at no charge. We also schedule specific appointment times. We know how valuable your time is and we won't give you a "window" for an arrival time.
Is it safe around pets and children?
Yes, we use a crack and crevice service on the inside of your home. No more messy baseboard treatments leaving standing chemical for pets or children to touch. Every product we use is odorless.
How much is your Quarterly Pest Control Program?
The price is based on the square footage of the home.
Pest Control Reviews on Google
"Breda has been handling my Quarterly Pest Control as well as my annual Termite inspection. I totally Love, Love Breda. Very Professional Company. Highly recommend them. Been a customer for about 30 yrs."
"Breda is extraordinary --- just started a termite bond with them. Knowledgeable. Professional. Efficient. Kind, etc. Use no one else for termite treatment and protection."
"Breda has consistently communicated well, showed up on time and honored their annual warranty to keep our house pest free. Their technicians are knowledgeable and go above and beyond to seek out and solve the problem."

Find more of our reviews on Google. We have a 4.8-star rating and 855 reviews.