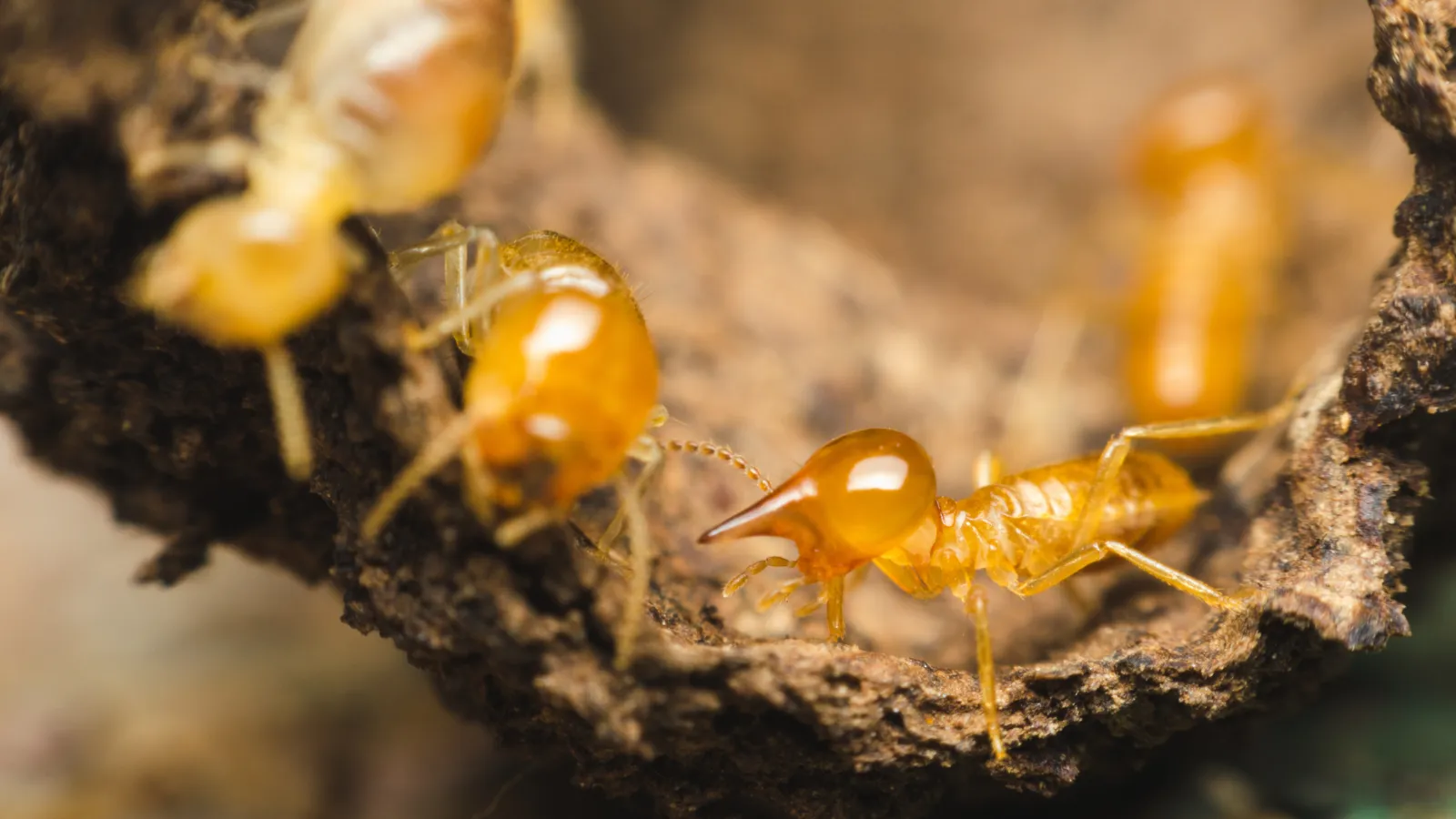 Termites - The Silent Destroyers
Protecting Your Home from Termites
One of the most destructive pests Georgia homeowners will encounter is termites. BREDA Pest Management uses industry-leading technology to locate and eradicate termites from your property. With BREDA's termite guarantee, you never have to worry with termites and the extensive damage they cause ever again. It all starts with BREDA's inspection methods using infrared and microwave technology. You see, termites are behind your walls and in your floors eating anything cellulose. By the time you discover the termites, they've done thousands of dollars in damage to your home that homeowners insurance will not cover. That's why it's vital in Georgia to have your home protected from these silent destroyers.

BREDA believes in protecting your home from termites using state of the art Termidor. The Termidor product is the most widely used product in the World to protect structures from termites. The other option companies offer for termite protection is bait stations. However, if you currently have termites eating your walls, guess what product that company is going to use to eliminate those termites? That's right, TERMIDOR! So, which would you rather have protecting your home, bait or a complete and continuous barrier?
Nobody is better at protecting homes from termites than BREDA. In fact, BREDA has a termite guarantee that protects you from any damage termites cause to your home. Under the BREDA Termite Guarantee, if a termite infestation is found, not only will BREDA retreat at no charge to eliminate those termites, BREDA will fix the damage those termites caused to your home at no charge. Now that's a termite guarantee!
Let BREDA protect your home from termites and never worry with dreaded price increases EVER AGAIN! That's right, under BREDA's Termite Guarantee, you know exactly what you'll pay each year for termite protection. Only BREDA locks in your termite rate annually. Get better termite protection, more value and a locked in rate with BREDA Pest Management.
What To Expect
1
24/7/365 Answering
When you first call BREDA Pest Management, a live representative will schedule a BREDA inspector to come to your residence to provide an exact cost for treatment. BREDA uses infrared cameras and microwave technology that includes moisture readings when we inspect. There is no cost for a termite inspection and the value BREDA provides with the technology used to inspect is invaluable.

2
Consultation
The BREDA representative will show you exactly how your home would be protected from termites using BREDA's state of the art treatment methods. Since the BREDA representative will be using an infrared camera and moisture meter, we will be able to show you any conducive areas that may lead to future termite activity. Since termites are behind your walls and in your floors, the infrared camera gives us an advantage over other companies that simply use a flashlight to inspect for termties.
3
Treatment
At BREDA Pest Management, we believe in giving you peace of mind when it comes to termite protection. That's why we use infrared technology to inspect and find the exact location of the termites. BREDA Pest Management uses state-of-the-art technology combined with the industry leading Termidor product to give you the best termite protection in the industry. The best part of BREDA's termite protection, we come back and physically show you the termites have been eliminated. Now that's peace of mind termite protection.
4

Breda Pest Management Guarantee
*Under the BREDA termite guarantee, if live termites are ever found, not only will BREDA retreat and repair the damage the termites caused, BREDA will maintain the termite guarantee for the remainder of the contract FREE OF CHARGE. That's the BREDA termite guarantee!
*Provided such damage occurred after 90 days of the initial termite treatment. Termidor takes 90 days to eliminate the colony. No conducive condition caused the reoccurrence of termites.
How We
Treat Termites
BREDA Pest Management recommends Termidor to treat and protect homes from termites. Termidor is the most widely used product in the World to protect structures from these silent destroyers called termites. Termites are everywhere in the soil around us. In fact, here in Georgia it is estimated that there are between 6 to 30 termite colonies per acre of land. Each termite colony can contain up to a million termites. What's stopping termites from finding your home?

Infrared Technology
Infrared technology is used to determine the exact location of termites.

Exterior
Termite Barrier
Termite barrier is injected directly into the soil near the infestation zone using Termidor injections.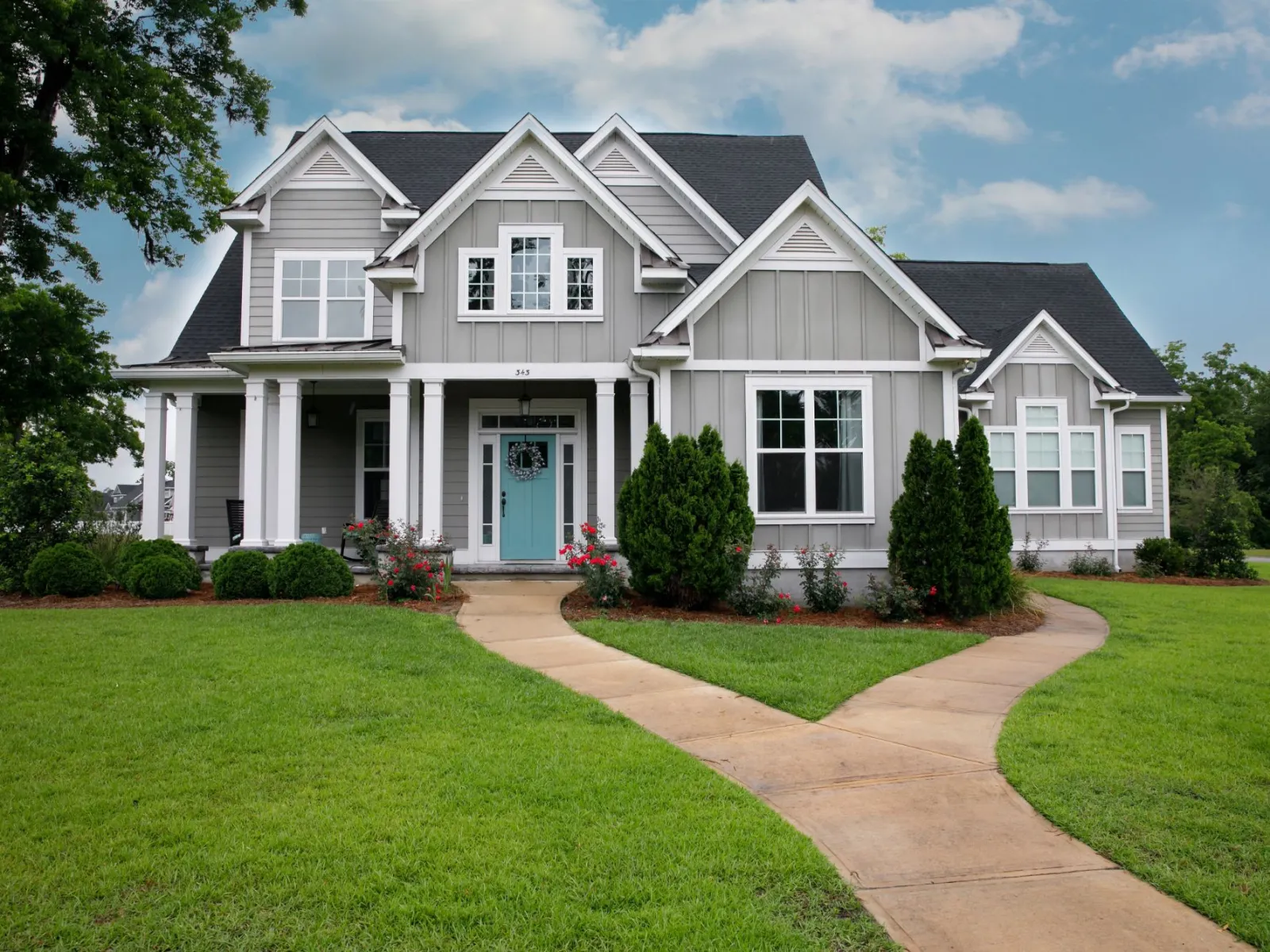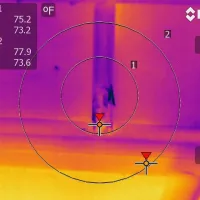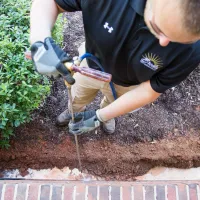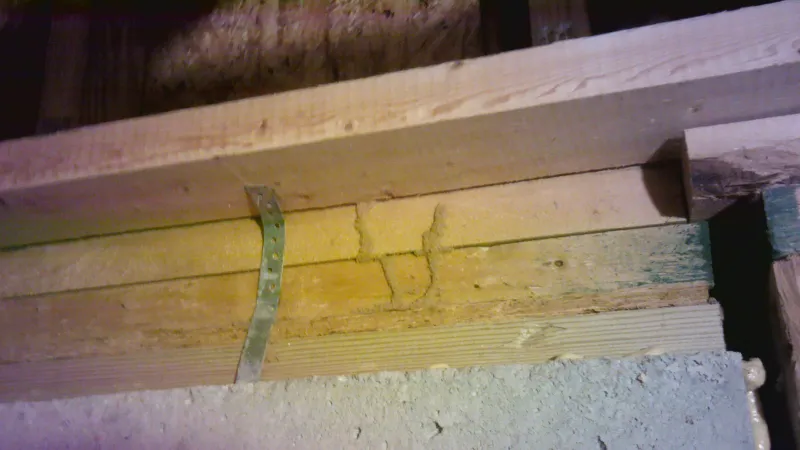 Termite Infestation Warning Signs
As a homeowner, it's important for you to recognize the signs of termite activity on your property. Here are some common warning signs:
Termites live in shelter tubes. These tunnels help regulate the termites body temperature.
Termites are blind and seek out anything cellulose, soft, sterile and palatable. Keep an eye out for damage that looks like wood rot.
Termites swarm to light and sometimes they do swarm inside.
Termites will swarm in the spring but are active 24/7/365. The ideal conditions for termites to swarm would be a ground temperature of 70 degrees and a warm, sunny day following a heavy rain.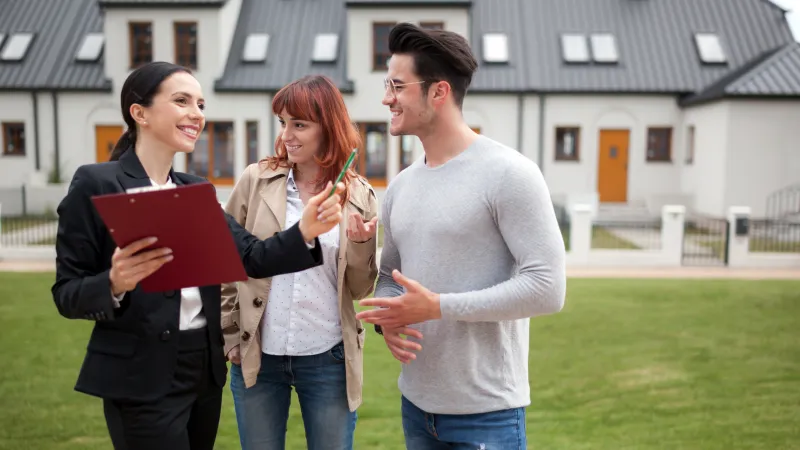 Buying/Selling A Home
If you're buying a home in Georgia, termite prevention is something you need to keep high on your priority list. Don't settle for a home with termite bait stations. These usually come with a high renewal fee each year and aren't consistently effective at protecting your home. Protect your investment in a home and choose Breda Pest Management's Termidor technology to keep your home termite-free. Contact us today to schedule a consultation visit!

Learn More
Termite Removal FAQ
What type of guarantee do you offer?
BREDA offers a retreat and repair warranty. If live termites are ever found, BREDA will retreat at no charge, fix the damage at no charge and the remainder of the 10 year contract is FREE. Now that's a termite guarantee!
Which method of treatment do you use and why?
We use BASF products which include Termidor and Trelona ATBS. These products have consistently proven to be the fastest and most effective at eliminating termites in and around structures. Termidor has been available to the market since 2000 and the product is tested in our soil at the testing site in Griffin, GA.
How can I tell if I have termites?
Signs are mud tubes, swarms, wings, and damage. Breda Pest Management uses infrared cameras on all termite inspections. No more guessing whether termites are behind your walls eating your studs. We have the ability to detect active termites that remain hidden during a standard 'visual inspection.' With our technology finding termites is easy.
How much does it cost to get my home treated for termites?
The price is based on the lineal footage of your home and the foundation. We come out and take measurements of your home and that is where the price is generated from.
Termite Treatment Reviews on Google
"I can't recommend Breda highly enough. Literally every single person I've talked with either on the phone or in person has been incredibly knowledgeable, kind, and professional. Darrin and Rob in particular went above and beyond to provide extraordinary customer service. They've completely put me at ease with our pest, termite, and wildlife control. They performed exterior wildlife exclusion work, full attic remediation (insulation removal/replacement and sanitization), termite barrier installation, and quarterly pest control with perfection on a house I purchased. There was a slight miscalculation on the size of my attic, but they finished the work with a smile and an apology and honored the original quote. At this rate, Breda has a new lifelong customer!"
"Devon and Tyler were fantastic getting our home re-treated/updated for termite protection. They were here early, worked hard and left with a smile … and our place is cleaner than when they got here. Chris followed up to make sure we were satisfied - something you don't find often these days. We use Breda for termite, rodent, pest and mosquitos and glad we made a switch from another big name company about 11 years ago. We've only had one instance where we needed extra help, and CEO personally called and made it right. Not to mention, they will send their mosquito crews back for a retreat if needed before the next scheduled one. I swear I do not work for them."
"Breda Pest Management has provided me Termite protection services for last 15 + years ( Windward in Alpharetta , GA and now in Cumming, GA). They are very professional, caring , trustworthy and provide valuable paste control services. I would recommend them without any hesitation to my friends and family members if you need Termite and /or other paste control services."

Find more of our reviews on Google. We have a 4.8-star rating and 855 reviews.
Termite Control Services Near Atlanta, GA
In the pest control world termites often pose a particularly urgent problem. At first glance, big box store spray solutions may seem advantageous in cost, but we've mitigated termite infestations for many clients who tried to go the DIY extermination route. Contact us to join the company of our many satisfied termite control clients near Atlanta, Georgia.
| | | |
| --- | --- | --- |
| Norcross | Sandy Springs | Dunwoody |
| Snellville | Roswell | Fulton County |
| Buford | Loganville | Smyrna |
| Atlanta | Tucker | Decatur |
| Chamblee | Johns Creek | Milton |
| Dekalb County | Sugar Hill | Woodstock |
| Walton County | Canton | Cumming |
| Cobb County | Duluth | Marietta |
| Suwanee | Doraville | Gwinnett County |
| Lawrenceville | | |