What You Need To Know
Millipedes, Asian Lady Beetles, box elder bugs, stink bugs, and kudzu bugs are all considered to be "occasional invaders" since they are more of a nuisance than anything and pose no known health risk. Since the inside of your home doesn't provide a food source for these pests, you will often find them dead. Prevention measures on the outside of the home along with exclusion methods of sealing cracks and crevices are the best solutions to keep these pests out of your home.

Centipedes, silverfish, firebrats, and springtails are also commonly found inside homes. Centipedes feed on other insects found in the home. Silverfish and firebrats typically are found in areas where there are a variety of carbohydrates and starches. Springtails are most often found around drains since they feed on the organic material found in the drain system.

We offer a variety of pest management services to counteract these insects.
Types Of Common Bugs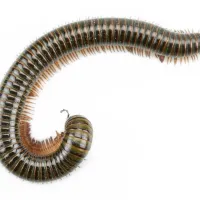 Millipede
Actual size: .5" to 15"
While they may resemble thousand-legged worms, millipedes are, in fact, not worms but arthropods, meaning they are invertebrates with an exoskeleton, a segmented body and jointed appendages. Millipedes are organic-matter feeders (decaying plant matter). Once these insects get inside your home, there is little food source and they simply become a nuisance.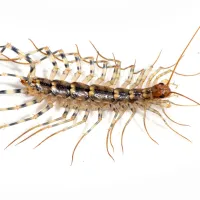 House Centipede
Actual size: 1-1.5"
House centipedes are omnivorous predators. They feed on nearly any arthropod smaller than they are, including roaches, silverfish, spiders, flies, and other bugs. These bugs do contain venom in their front legs that can cause skin irritations to some people.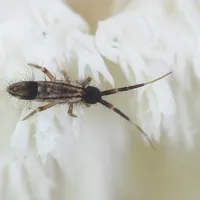 Springtails
Actual size: .25 to 6mm
They get their name from a spring-loaded structure, called the furcula, located on the underside of their abdomen. Most species of springtails feed on decaying vegetable matter, although fungi, algae, and lichens are also an important food source for many species. Some species may even feed on decaying animal matter, such as earthworms and dead flies.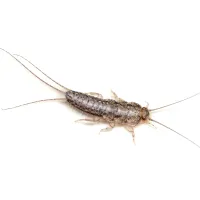 Silverfish
Actual size: .5-1"
These insects feed on many different materials and often enter homes in search of food. Silverfish eat starches and protein-rich items, including grains, vegetables, fibers, sugars and fabrics. The pests also feed on stored cereals and pet food.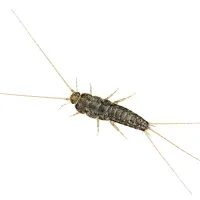 Firebrat
Actual Size: .4"
Firebrats may also be found near food sources including bookshelves, behind baseboards and wallpaper, and around window and door frames. Firebrats will eat almost anything, including wallpaper paste, flour, starch, dried beef, gum, paper, glue, rayon, sugar, cotton, linen, silk, breakfast cereal, and mold.
Quick Fact
Once temperatures get into the 40s in Georgia, a variety of pests will seek the heat of our homes for their overwintering as they can no longer survive outside in frost-like temperatures.