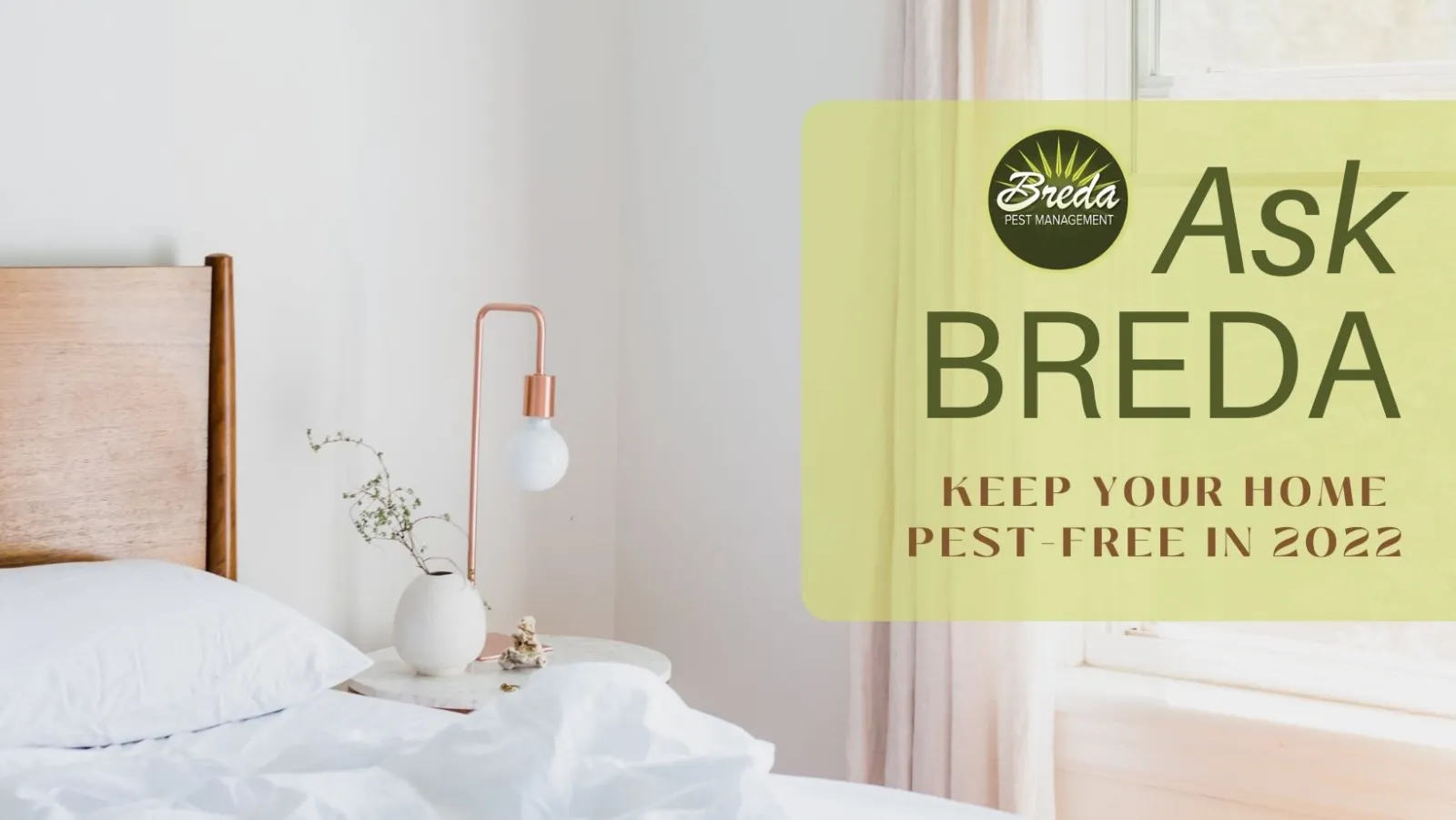 Be proactive with your pest control
We love providing Metro Atlanta homeowners with superior pest control service and top-notch information on how to combat common insects and critters in Georgia. But we also know that sometimes you just have a random question you'd love a quick answer for.
If you've got a critter question, reach out to us on Facebook and Instagram with your question and use the hashtag #AskBREDA. Then check back to the blog each month to see if we tackle your question!
This month, we received this question:
Question: Is there anything I can do now to keep my pest issues to a minimum this year?
New Year's resolutions aren't just for you! While you're jotting down your personal goals for the year, take some time to think about what you'd like to accomplish with your home this year. If keeping your home pest-free would be at the top of that list, we have some good news: it will likely be one of the easiest resolutions you could make.
How so? Because one of the biggest sources of pest problems can be traced back to a lack of cleanliness of a surface or room, the easiest way to cut off that pest source is to clean. Get yourself into a routine of wiping down countertops, cleaning dirty dishes, and storing leftovers properly every night. It might seem like a hassle, especially at the end of a long weekday, but even the tiniest of crumbs can be a giant "welcome sign" to pests like ants and roaches.
Every week or so, inspect your pantry to make sure that all food items are either sealed or stored in containers with tight lids. Check the floor of your pantry for any crumbs, dropped pieces of food, or even syrup or oil spills. Keeping your pantry floor clean will remove any temptation for rodents and ants. Another common kitchen area to keep clean are your cabinets. Again, make sure food is sealed properly and if there are crumbs, grab your vacuum. Believe us, it's worth the hassle.
Every month, or whenever there's about to be a major season change, give special attention to the state of your attic, garage, and basement (if you have one). Not only will removing clutter and getting organized help bring some refreshing order to your home, but it will also remove any potential nesting or nibbling options for pests. Get rid of any cardboard box storage and switch over to plastic bins with locking lids. Keep all bins stacked at least a couple of feet off the ground.
By keeping your home tidy, you will eliminate any immediate pest infestation risks and also be able to more quickly spot any major issues that arise, like a termite infestation. If you do come up against a pest issue this year that a vacuum and thorough cleaning won't handle, know that BREDA Pest Management is always ready to come to your rescue. We're just a phone call away!
If you find yourself needing pest control and want it handled thoroughly, don't hesitate to give us a call. The BREDA Guarantee promises to fix your pest problem and keep it fixed—no matter the circumstances. Schedule a consultation online or give us a call at 770-466-6700.