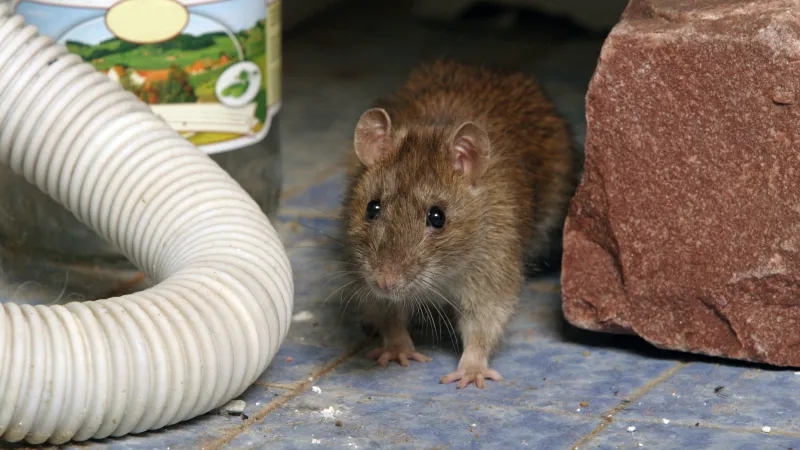 Whether your problem is with norway rats, roof rats or the dreaded house mouse, we are your answer. Rodents are prolific breeders and breed year round. They will carry fleas and often share those with whom they live. The incisor teeth of the rodents constantly grow; therefore, the rodents will gnaw on anything to keep these teeth filed down. Rats are known for their chewing of wires in an attic and cause numerous house fires annually. If you are hearing noises in your attic or have any other wildlife control needs, call Breda.

Rat & Mice Facts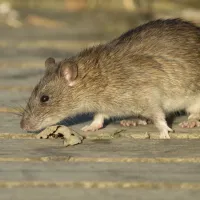 Despite their name, the Norway Rat is thought to originate from China. A true omnivore, they will consume anything. They can reach sexual maturity in as little as 5 weeks, and they reproduce year-round. Their litter sizes can be up to 14. Norway Rats are excellent burrowers and climbers.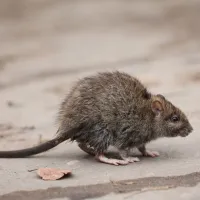 Roof rats are true omnivores but prefer nuts, grains, and fruits. They will nest inside and under buildings or woodpiles and reproduce an average of four to six litters per year. Each litter produces six to eight pups. Roof rats are excellent climbers and are highly adaptable to their environment.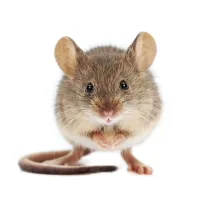 The House Mouse is nocturnal and sleeps an average of 12.5 hours a day. They have little or no color vision but make up for it with their excellent sense of smell. Though they may look cute, they can transmit diseases and damage food. The house mouse can easily be trapped with a common mouse trapped.

Breda's Process & Warranty
Breda will seal up all entry points high and low, preventing rats and mice from entering your home. Here at Breda Pest Management, we offer a comprehensive renewable lifetime warranty on our wildlife exclusion services to keep critters out of your home.

Unfortunately, even if the original hole is sealed with galvanized steel, rodents can always chew a new entry point through your walls. Most companies only offer warranties on the spots that they seal. Breda's wildlife exclusion service comes with a comprehensive lifelong warranty on any wildlife activity in your home.

If critters of any kind break into your home, Breda will get them out, clean up the mess, and seal up any new holes with no extra charge to you.

Rat Extermination Reviews on Google

"I have been extremely impressed with the service that Breda and their team of professionals have provided. Looking at the options for getting rid of rodents, I quickly realized there were different approaches. Some companies just come out and trap/get rid of the critters, but do not ensure they do not come back. This option is significantly cheaper, but it does not solve the problem. Breda offers the full solution to ensure they do not come back, and if so they have you covered! On top of that, every person I've interacted with has been super helpful. They really want you to get the value you pay for and answer all of your questions. They have tons of experience and their reputation backs that up. I'd especially like to give a shout out to Little Mike and Caleb. They came out to do the exclusion and set the traps. They were super efficient and also provided tons of details on what they were doing/why they were doing it. There were a few things they realized I already had, and made sure to factor that into how my proposal worked out. They are true professionals and knew exactly what to look for. Companies need more people like Little Mike and Caleb!!"
"We have used Breda for our pest control and just used their Wildlife Management services. From the first meeting to assess our needs to the Little Mike and Caleb coming to Wildlife proof our home our experience has been great. I made arrangements with the company to move us up while we were out of town. I had our son meet them the morning of the treatment. They were through and called me after the service was completed. They walk you through the process once the house is sealed and set traps to remove any pests that maybe still in the house. When we arrived home from our trip there was a mouse in a trap. All I had to do was call and Breda came and disposed of the mouse and checked all traps. This is a service they provide following the treatment and are on call for ongoing service at no charge after the initial sealing of the home. It does come with a lifetime guarantee and can be sold with the house if a person sells. We are absolutely obsessed with keeping our house spotless and never leaving anything out that would attract mice or worse. However most homes are not sealed properly and all a mouse needs is 1/4 of an inch to get in. I would recommend using the Wildlife service of Breda even if you do not see anything at the moment. I told my wife If I was a builder this would be something I would sell with every new home. It is worth the money for sure. We love Breda as a company!"
"Little Mike and Caleb went above and beyond in servicing my home for mice and rodents! They took care of items that were not even part of the pest control job but that would support the pest efforts. Breda as a company had great customer service and were always very helpful and knowledgeable."

Find more of our reviews on Google. We have a 4.8-star rating and 855 reviews.