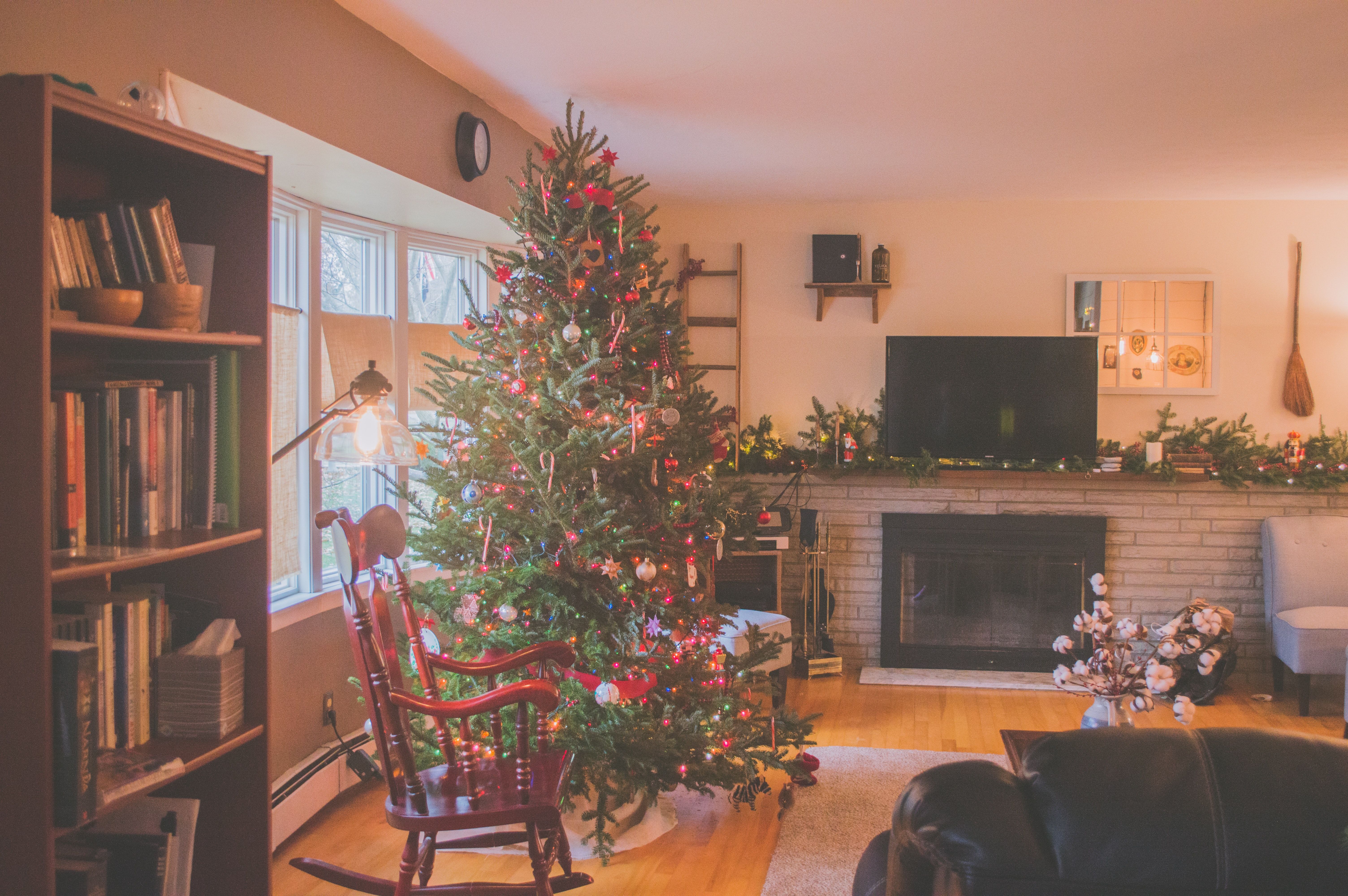 Are you enjoying your Christmas season? Christmas may look a little different this year and it's understandable if you're not feeling your festive self. You can still enjoy Christmas in Georgia this year while staying safe and connected with those you love! Here are three tips for keeping your Christmas spirit alive and well and making special holiday memories that will last a lifetime.
#1: Keep Traditions Alive
Your 2020 Christmas might look different from what you had hoped, but that doesn't mean it can't be just as meaningful of a holiday. It's important to keep Christmas family traditions alive! Make a list of your usual Christmas activities and see what you can convert to be pandemic-friendly. Remember, this won't be forever, and it will make this a Christmas to remember.
If your relatives are opting out of coming into town, you can still include them in your Christmas festivities. Zoom, Skype, or FaceTime are easy ways to include everyone this Christmas, no matter where your friends and family are. If your family and friends travel to Georgia for Christmas, consider hosting outside, if possible. Check the most up-to-date CDC holiday guidelines for more ideas on hosting your Christmas celebration responsibly.
#2: Deck the Halls
No matter how you're celebrating Christmas this year, decorating isn't canceled! Go all out this year and deck the halls like you've always dreamed of doing. If you're a stickler for tradition, display your annual Christmas decorations with pride. Make it a family day of fun and memory making by getting everyone to pitch in.
As you're bringing the Christmas decorations out of the attic or basement, prepare ahead of time to recognize the differences between roach droppings and mouse or rat droppings. American roach droppings and mouse droppings are easily confused, so here is a simple test: rodent droppings resemble grains of rice and roach droppings have ridges on the sides and blunt ends. If you get a live Christmas tree this year, there are also some potential pests you might need to worry about. Read our earlier blog to see which "hitchhiking bugs" may try calling your house their home.
If you're still unsure if you're dealing with an infestation, having a professional company like Breda Pest Management come to determine if you're dealing with roaches or mice/rats is the difference between paying $150-$200 and $1800-$2500. It pays to get a second opinion!
#3: Treat Yourself (You've earned it!)
Don't Grinch yourself this Christmas. Indulge in that Christmas cookie recipe you found on Pinterest or whip up a few batches of your famous Christmas fudge (we thought this fudge recipe looked pretty amazing!). The holidays are all about joy, so save your diet for January and treat yourself and your loved ones to some tasty Christmas treats.
As you're whipping up your holiday favorites, it's important to keep things clean and properly stored. The last thing anyone wants to deal with around the holidays is bugs or pests raiding their festive treats. Here are some things to do if you start to notice some unwanted kitchen pests:
If you see small flying gnats inside your kitchen, figure out where their source is. If the gnats are coming from the drains, turn off all the kitchen lights except the light over the sink and use 2-3" of clear plastic tape to cover the sink drain(s), sticky side down. If gnats are stuck to the tape in the morning, the drains need to be cleaned.

Make sure any food left out on the counter is in tightly sealed containers. Banana bread, fruit cake, cookies, and any baked goods have to be sealed tight and not just left on a plate with plastic wrap.

Routinely take out the kitchen trash and make sure you inspect the bottom of the trash can. Liquids can gather at the bottom of the can, so if you find a puddle, simply take the trash can outside for a quick wash and rinse to eliminate organic matter that fungus gnats, phorid flies, fruit flies, and drain flies love to eat.
If you need emergency pest control this holiday season, don't hesitate to give us a call. The Breda Guarantee promises to fix your pest problem and keep it fixed—no matter the circumstances. Schedule a consultation online or give us a call at 770-466-6700.