Thanks for printing! Don't forget to come back to Breda Pest Management for fresh articles!
A Rodent Infestation in Your Home Could Be More Likely Than You Think
December 14, 2017
Rodent infestations are always bad news. Unfortunately, many homeowners can unknowingly make their home a target for rats and mice if they aren't careful.
Pestworld.com has recently released an infographic about rodent infestations in the home based on a survey by the National Pest Management Association. Check it out: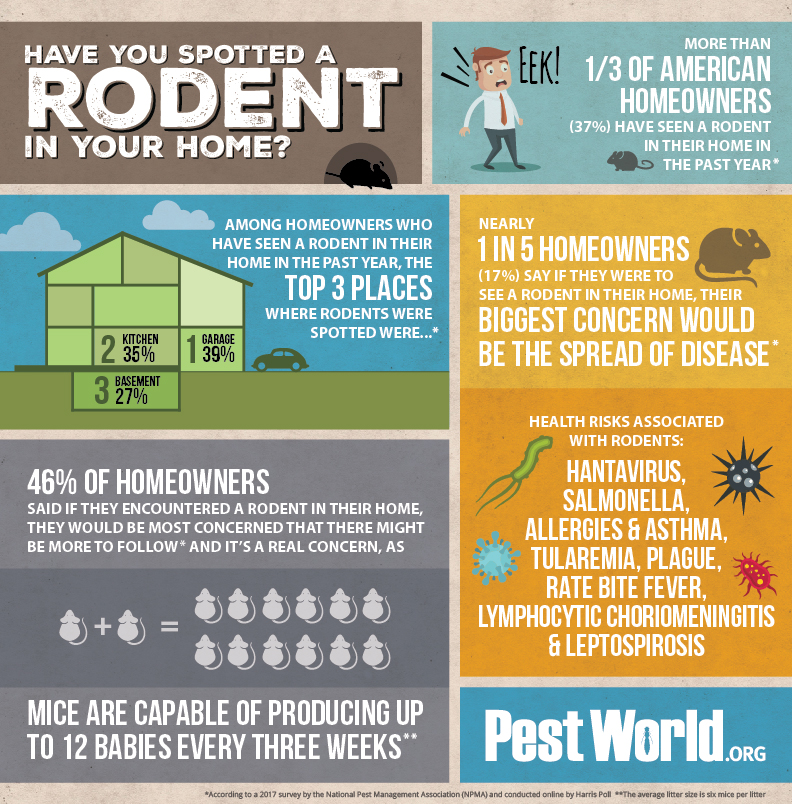 *Image courtesy of Pestworld.com.
For more warning signs that could indicate rodent activity in your home, and strategies you can use to get them out, download our free informative guide, How to Procted Your Attic from Rats and Mice This Winter, and take back your home today!