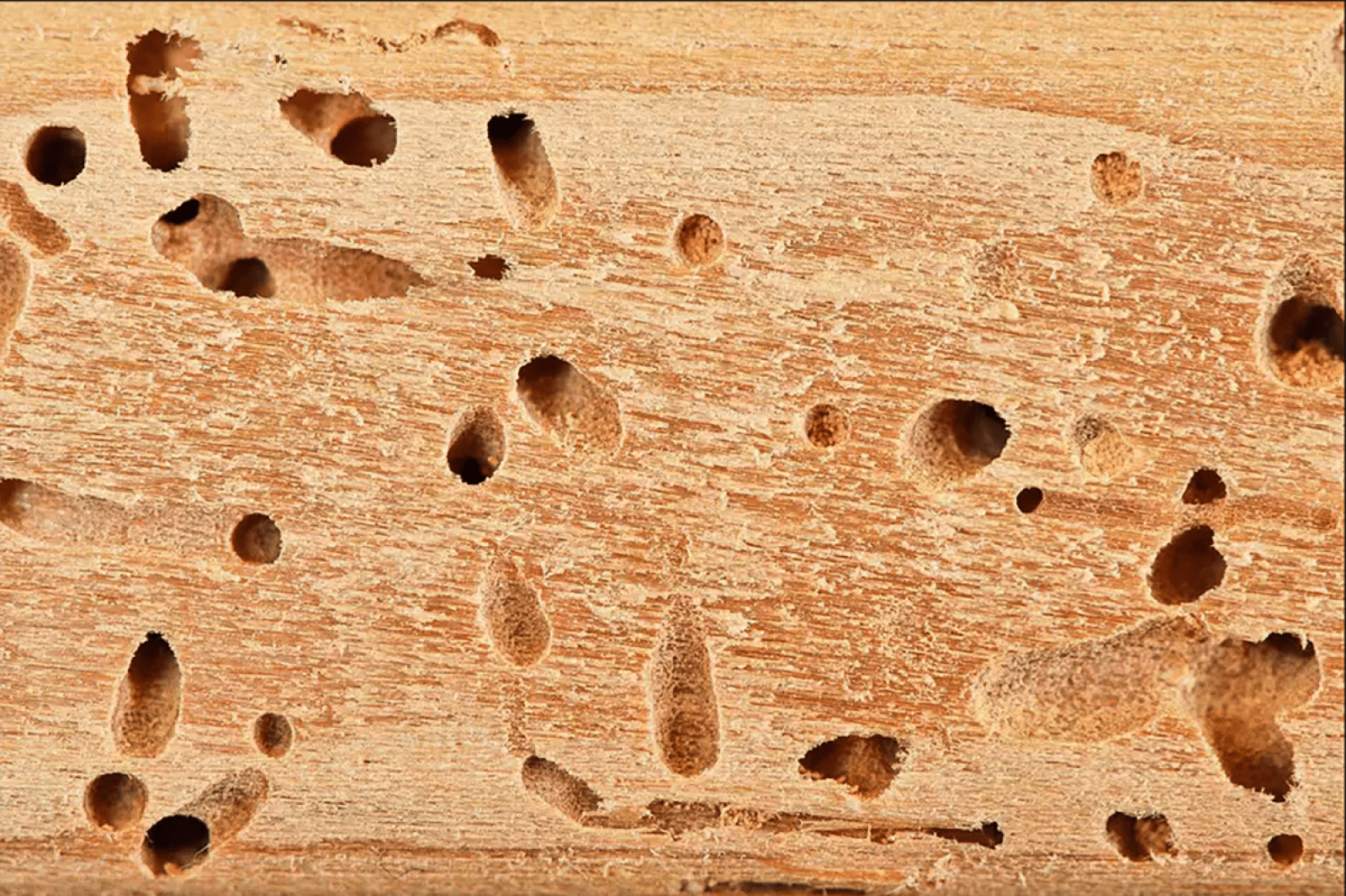 Termite damage can be a homeowner's worst nightmare. Often, it seems to come out of nowhere because the warning signs can be tricky to find. It can also be very expensive, but it needs to be handled immediately to avoid further damage.
As a homeowner, keeping yourself aware of ways to prevent termites, signs of termite damage, and facts about payment can save you a lot of headaches if the dreaded time comes. Below are 6 things to know now to keep you prepared if you ever have to pay for termite damage.
---
1) Your Insurance Probably Doesn't Cover It
Unfortunately, your insurance company probably has explicit language about not covering your home against any damage caused by pests, including termites. However, there are two specific cases where they might:
The first is if the termite damage is so extensive that it causes a collapse in the home. This is a very extreme case. A collapse is not just a crack or hole; it is a wall or several walls breaking down and falling. The collapse must also be sudden and the presence of termites must be unknown prior to the collapse.
The second case is if the termite damage is caused by something that you are already covered for. For example, if excessive moisture in the home is caused by a storm or pipe bursting and that causes termites, you could argue for that to be covered. However, be diligent in getting this issue addressed. Waiting could put you out of the statute of limitations for getting this covered.
2) Termite Bonds Can Be Purchased
Termite bonds are renewable contracts that act as insurance for termite damage. However, do your research here. Look at the cost of the bond in the long run versus how much termite damage costs.
Although there are horror stories of termite damage costing $50,000, most termite damage will only cost about $3,000 (however these numbers can vary greatly, so check averages for your area).
In the end, deciding to purchase a termite bond is about how much risk you are willing to take on your home. This is a personal decision, so take some time to figure out what is best for you.
3) Sellers Are Almost Always Responsible
If you plan to sell your home, the seller is responsible for covering termite damage. This varies by state, so check your state's regulations. This also usually includes the seller paying for the termite inspection prior to sale.
The only way that a buyer is usually responsible for termite damage is in an "as is" sale. However, those come with a variety of risks and is therefore not common.
4) It's Better to Hire a Professional
Hiring a professional may be more expensive now, however it is probably more effective than treating the termites yourself. Termites are tricky to deal with because they almost always cannot be seen. It is difficult to get rid of every single termite without missing any. A professional service is much more likely to be able to get rid of every single termite as opposed to a regular homeowner.
If not every termite is taken care of, the remaining termites can continue to cause damage. This could lead to even more costly repairs down the road.
5) Keep Up With Your Pest Control Records
Make sure that when you receive pest control treatments that you keep up with any documents that you receive. If you do not have them, call your pest control company and ask them for the copies. Do not be aggressive about this and mention that you may make a claim; simply tell them that you want to keep records.
If you find termite damage, take some time to go through all of your documents from your pest control company. There could be a clause in a contract about repairs within a certain period of time after a treatment. Be thorough in your investigation.
6) You May Need to Hire an Attorney
If you believe there is a chance that either your insurance company or your pest control company could be responsible for the termite damage, it may be in your best interest to hire an attorney to look over the contracts.
When hiring an attorney, be sure that the attorney has extensive experience in working with homeowners. That way, you will have an attorney that knows how to pick apart an insurance contract.
Interested in learning more about termites, the damage they cause, and how you can identify the signs of termite infestation before it's too late? Download our free informative Ebook, The Lifecycle of a Termite Colony, and start defending your home today.
If you happen to need termite treatment services, don't hesitate to contact us today!