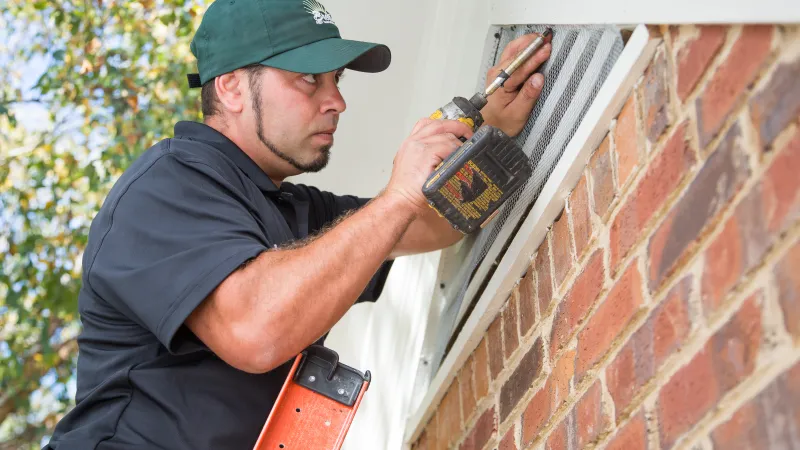 The Flying Invaders
Gliding on average 30 feet, flying squirrels can be a huge problem if your trees are encroaching on your home. They can cause damage similar to that of the gray squirrel. Common from August to October, these nocturnal creatures are often incorrectly identified. An inspection from our experts at Breda would be able to make this identification, trap and remove the infestation, then seal up your attic. Trust Breda to stop your squatting squirrels. And we can take care of any other rodent control if you require it.
Signs of A Squirrel Infestation
Entry Point
If the construction gap isn't quite big enough, the squirrels can easily chew to make it the right size. This particular gap was big enough, but the squirrels decided to make it even bigger.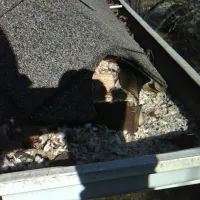 The Evidence
The debris in the gutter was the insulation from the attic. The squirrels chewed the shingle and then the roof decking to enter the attic, dragging the insulation out with them.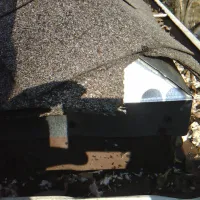 The Solution
Galvanized metal flashing, heavy gauge was used to seal this entry point.

Breda's Process & Warranty
Breda will seal up all entry points high and low, preventing squirrels from entering your home. Here at Breda Pest Management, we offer a comprehensive renewable lifetime warranty on our wildlife exclusion services to keep critters out of your home.

Unfortunately, even if the original hole is sealed with galvanized steel, rodents can always chew a new entry point through your walls. Most companies only offer warranties on the spots that they seal. Breda's wildlife exclusion service comes with a comprehensive lifelong warranty on any wildlife activity in your home.

If critters of any kind break into your home, Breda will get them out, clean up the mess, and seal up any new holes with no extra charge to you.