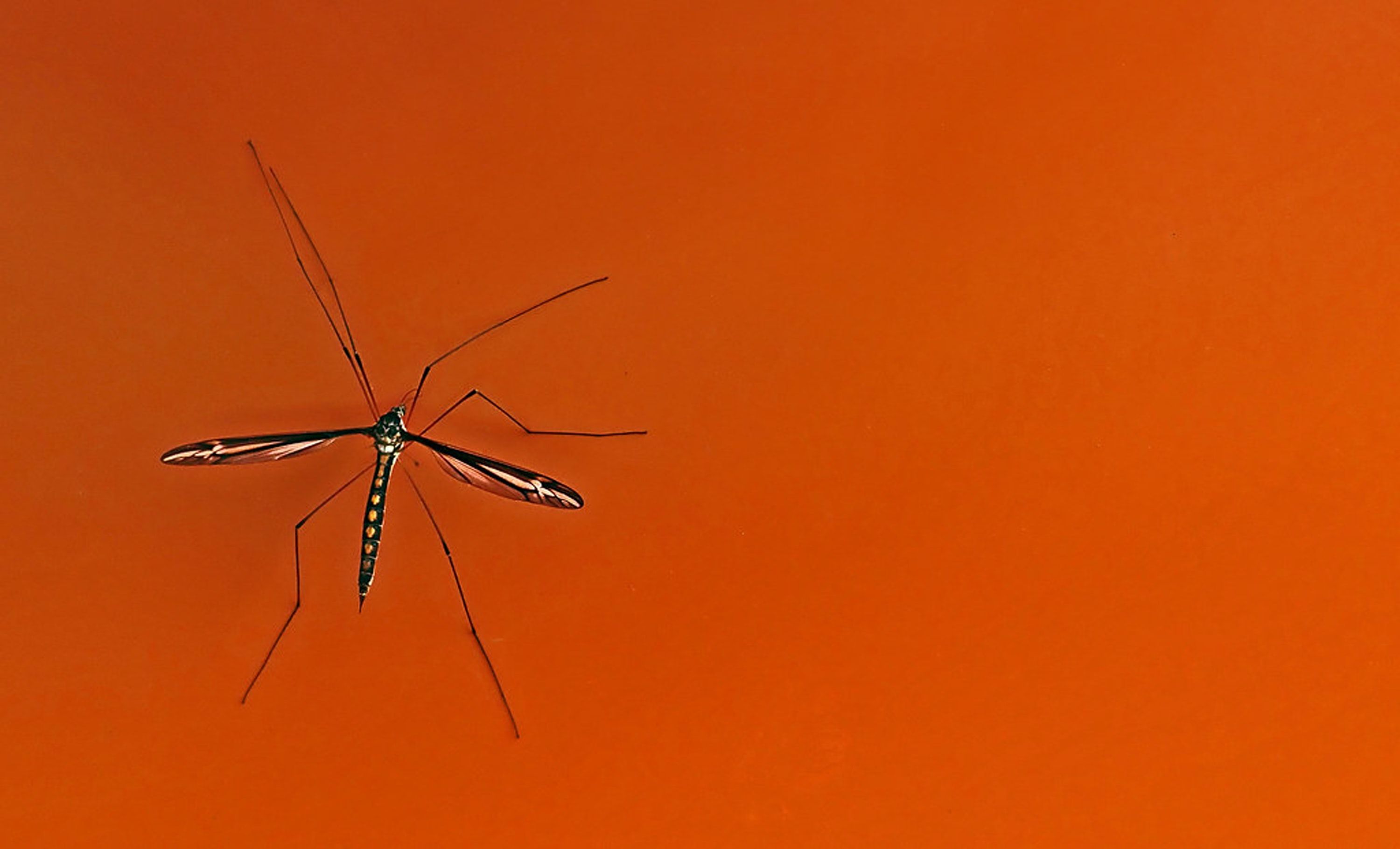 November is the time of the year when we are all feeling especially thankful. Metro Atlanta homeowners may find themselves ungrateful for some unexpected intruders this month, though. In this month's Georgia Pest Watch, we want to share some common November pests Georgia residents should stay on the lookout for.
Mosquitoes
You might view these bugs as summer nuisances, but mosquitos in Georgia tend to stick around until the first hard frost. Thanks to the generally more mild Georgia fall weather, mosquitoes are likely still hanging around your yard in November. The three most common mosquitoes in the Atlanta area are Aedes, Culex, and Anopheles mosquitoes.
If you want to keep your yard more enjoyable next year, mark your calendar now to set up your Breda Pest Management mosquito program. From March to October, we treat your lawn to help you stay ahead of the mosquito infestation and keep your outdoors swarm-free. If you see any mosquitoes swarming within 30 days of receiving the treatment, we will send out one of our technicians to repeat the treatment at no cost to you.
What to do:
Look out for and remove any standing water in your yard.

Keep your lawn and garden areas clear of debris and clippings.

With the cooler weather, now is the perfect time to clear out any old mulch and replace it with fresh mulch.
Rodent pests (squirrels, rats, mice)
Rodents in Georgia continue to be a major problem in November. With temperatures getting cooler at night, rats and mice have on goal in mind: get warm and stay warm. This means you need to stay on top of sealing off any possible entry points to your home and regularly check for signs of an infestation. If you do spot an unwanted houseguest, call Breda Pest Management to set up an appointment as soon as possible. The longer pests like squirrels, rats, and mice are allowed to make themselves comfortable, the worse your infestation will be and the harder it will be to remove these pests from your home.
What to do:
Check your home or business for exterior and/or interior damage.

Keep an eye out for droppings of any kind.

Take note of any foul odor and try to find the source immediately.

Regularly check your attic or crawlspace for signs of nesting: piles of leaves, twigs, chewed up insulation, or other outdoor materials.

Look for any discolored areas on your home or business siding, as these could be smears left by the grease on rat and mice fur.

Keep track of sounds of rodent activity—squirrels aren't nocturnal while rats and mice can be.

For more in-depth information on squirrels, click here, and for rats and mice, click here.
If you find yourself needing rodent removal services, contact us today!
Overwintering Bugs (stink bugs, lady beetles, wasps, box elder bugs)
Overwintering bugs continue to plague Georgia homeowners in November. Temperatures in the 40s are the "green light" for bugs to find a warm place to ride out the cold fall and winter months. Common overwintering bugs in the Atlanta area are stink bugs, lady beetles, wasps, and box elder bugs.
What to do:
Seal off any possible entry points inside your home, like windows, doors, baseboards, and utilities entry points. On the exterior, check your roof and siding for any loose spots or openings, and check your HVAC unit regularly for signs of infestation.

Keep your home or business clean—inside and out—to not tempt any potential invading insects with scents or tastes of food. Don't let outdoor lawn debris stay piled up for long and cover any firewood stacks.

Check your home or business for any leaking water sources. Bugs are attracted to water just as much as food!

For more in-depth information on keeping bugs out of your home this winter, click here.
We hope you are able to enjoy your home this November and keep it pest-free. However, if you find yourself dealing with any of these common Atlanta pests and bugs, don't hesitate to give us a call. The Breda Guarantee promises to fix your pest problem and keep it fixed—no matter the circumstances. Schedule a consultation online or give us a call at 770-466-6700.