Termites can be extremely destructive over time, and can go unnoticed for years. The quicker you discover them and start treating them, the more you will save. It is important to do your research and be informed on what to expect from your pest control professionals, and what they are going to need from you. Here's what you should expect during a termite inspection.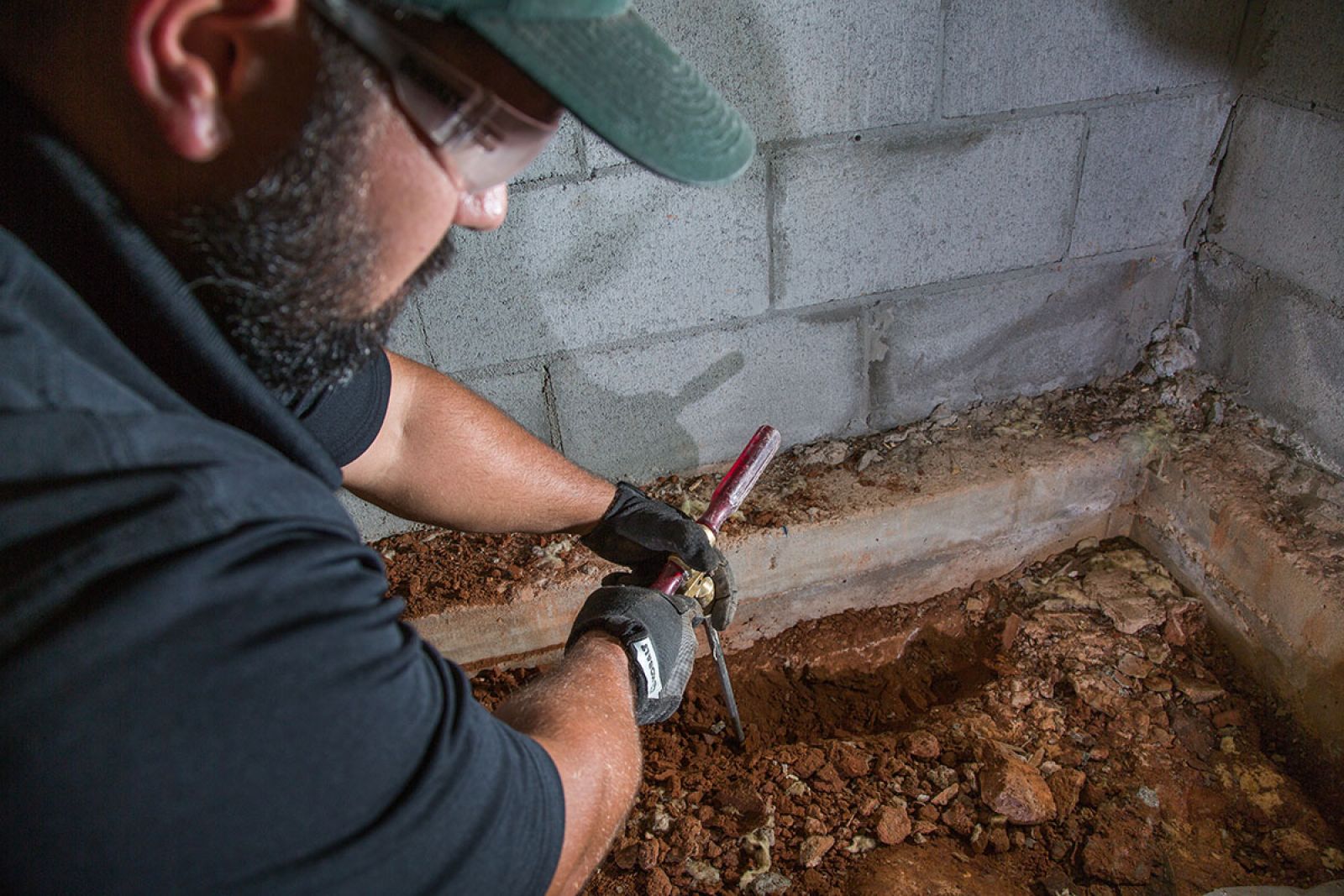 Be Prepared
You might be thinking, "Be prepared for what? Aren't the professionals taking care of it?" Yes, they are, but you have to allow them to do their job as quickly as possible, with as little obstruction as possible. Your inspector will potentially need access to areas like:
Garage - It will be helpful to your inspector if you clean out your garage prior to inspection. By decluttering your garage you will be able to provide the inspector with the space needed to inspect for termites, such as expansion joints and where the walls meet the slab floor.
Crawlspace: If you have a raised house, or any access to the foundation of your home, your inspector will be checking that area as well. Make sure there is nothing blocking or impeding the inspector's path.
Attic: If you house has an attic, chances are the inspector will need access to it. Make sure there are no obstacles that might endanger or disrupt the inspector from working in the attic. If the entrance to your attic is in a closet, remove the clothing and other stored items so that insulation doesn't fall onto them.
Sinks: Remove items under your kitchen and bathroom sinks, especially potentially hazardous cleaning products. These areas are hotspots for bugs, including termites, and it is highly likely the inspector will check this location.
Exterior Walls: Make sure there are no large objects, or dangerous tools, blocking the path to, or leaning up against the exterior walls of your home. Bugs come in to your home from the outside, so this is a key location to begin inspecting.
What to Expect with Breda
If you're in the Metro-Atlanta, Ga area, rest assured knowing that Breda Pest Management has your problem under control. With decades of experience, we have perfected our termite treatment and know how to satisfy our customers. Here's what you can expect from us during a termite inspection:
1. Free Consultation: Breda Pest Management is proud to offer free termite inspections and consultations to new, prospective clients. An experienced, highly-trained member of our team will come and inspect your home with our up to date infrared cameras and a Termatrac. Our thermal infrared cameras allow us to detect termites quickly. Termatrac is a termite locating technology that can detect the presence of termites and can even find the exit and entry points to a termite nest. We pride ourselves in our up-to-date technology that termites can't hide from. In addition to our technology, we have the ability to find and show you termite damage without tearing open or damaging your walls. Give us a call today at 770-466-6700, and get your free consultation.
2. Scheduled Service: We schedule specific appointment times. We know how annoying it can be to have to wait for your technician to arrive at an unknown time in a huge interval. With Breda Pest Management we tell you exactly when we will be there and own up to that time, no windows of arrival. We always show up on time, and will communicate with you along the way!
3. Home Treatment: When it comes to treating your home for a termite infestation, our highly trained technicians will arrive at your home and detail the job ahead with you before the treatment begins. A member of our team will uniformly and promptly treat the entire home while protecting the structure using Termidor liquid. We use high-tech Termidor HPII High Precision Injection System which can nearly guarantee termite colony extinction. Here at Breda Pest Management, our goal is to leave your home looking better than we found it, and our treatment plan does just that. The treatment is completely underground and will leave your yard looking virtually the same as when we got there.
4. Breda Guarantee: Breda Pest Management prides itself in offering our termite repair coverage that includes cosmetic and structural coverage and carries a $0 deductible if there is ever a claim. If live termites are discovered by you, Breda, or by a contractor doing renovations, Breda will fix the damage at no cost to you! That's our promise. We lock in our repair costs so there are no dreaded annual increases. With Breda, you know exactly what you are paying for while under bond.