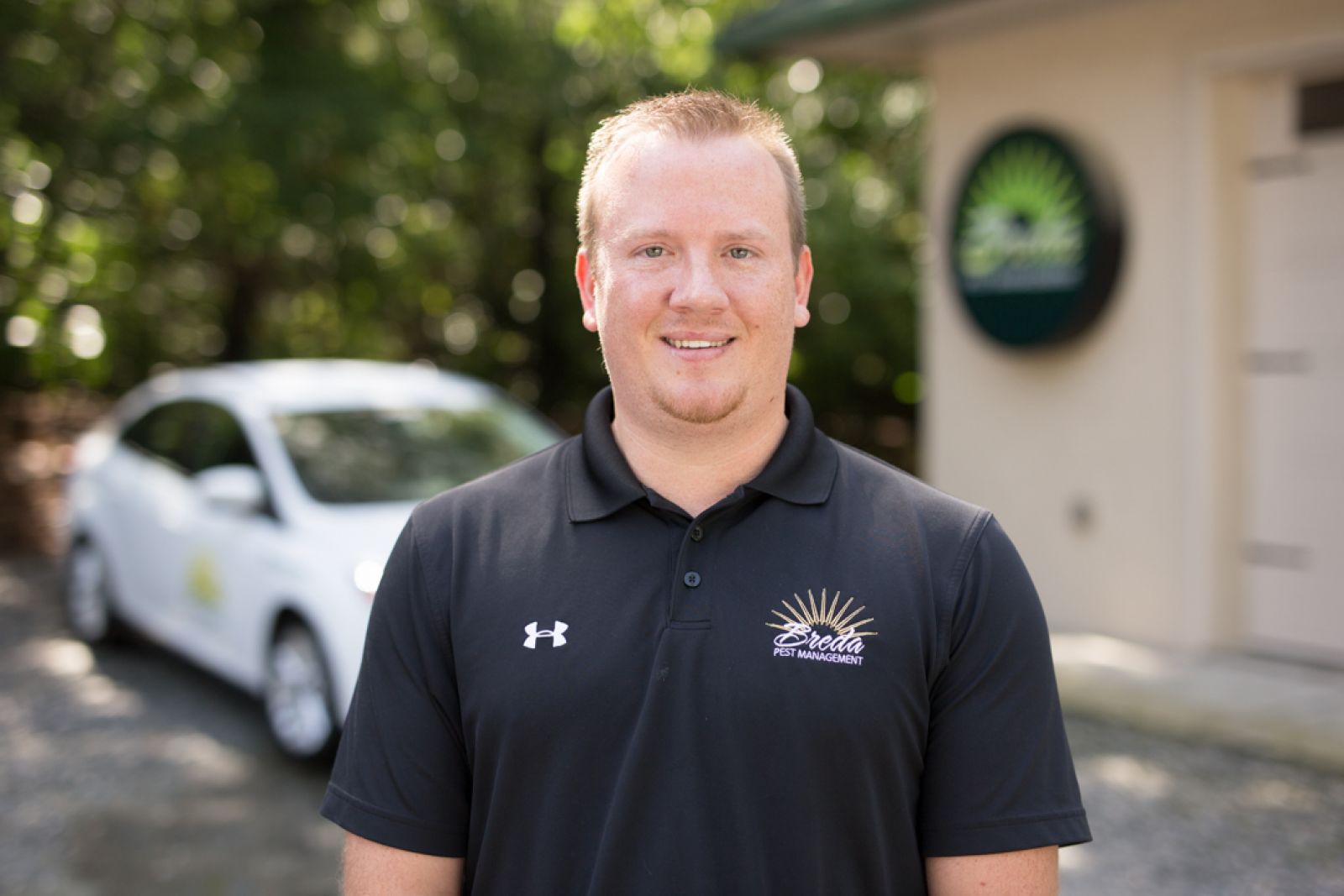 Meet Jonathan Little, a salesman on the Breda Pest Management team for the past 7 years. Jonathan is a native of Covington, GA and now resides in Atlanta, GA. Learn more about Jonathan and the fundamental part he plays in Breda's success.
What Role Model Do You Admire and Why?
My Papa Ed. He was a well respected man who was always there with great advice and support when I needed it. We always had the best talks. Even though he is not with us today, his advice still sticks with me.
What's Your Favorite Sports Team?
Atlanta Braves
What's Your Favorite Snack?
Trailmix
Best Piece of Advice You Have Ever Recieved?
I can't really think of "one piece of advice." I have had many people give me great advice. The motto I live by is, 'Always respect each other and don't stress. Life is too short! Live each day with a positive attitude and always have fun.' I also strongly believe in integrity and always being honest. You will always have that from me 100%.
What is the One Thing You Could Never Live Without?
Wife, family, and friends....and golf!
What are Three Words That Best Describe You?
Entertaining, funny, and honest
What Does Your Job Role Entail at Breda?
Breda is a great company who provides resources to rid homes of termites, pests, and rodents. It is my job to assess the problem at hand and come up with a solution. I guide and educate customers through this process to make the experience less stressful.
What Does Your Average Day Look Like?
On a daily basis, I have customers that I meet with based on their schedule. I strive to always be on time, so I usually have early mornings to beat the "oh so fun" Atlanta traffic. There are no time restraints in regards to questions and concerns, so I spend as much time as I need to with each customer to answer all questions and concerns. It is not your typical 9 to 5 job. My office is my car and I enjoy not having the same scenario or challenge at hand everyday. There is always something interesting and different to see and do. I love working for Breda and I'm thankful everyday for the support they give. I have the best work family anyone could ask for!
Favorite Moment That's Happened While Working at Breda
I have so many memories with Breda, but my favorite stories are when the critters get the best of you. For example, being surprised by a snake just a few feet away while you're in a crawl space, or when you get chased out of attic by a mama squirrel protecting her babies. There are no dull moments!