Spring is Here!
April showers bring May flowers is the mantra that has been chanted religiously when spring rolls around. The pollen awakens our sinuses and we see the world through the undying irritation in our eyes. What is seldom discussed is the ungodly amount of upkeep these May flowers bring. While having a beautiful yard is in the forefront of many people's mind in the spring, it is important to be aware of the harm that overgrown foliage can bring to your property and the property of those around you. It's also a key part of spring pest control. Overgrown trees, bushes, shrubs, and gardens can create the perfect environment to welcome unwanted visitors to your property.
Common Problems
When many homeowners think of how to prevent pests, bugs, and insects from finding their way inside their home, one thing commonly overlooked is overgrown foliage. Most homeowners tend to fight pests from the inside out. Oftentimes, however, it is a good idea to start from the outside in. Many homes share their close quarters with bushes, shrubs, trees and other plants that touch the house. These plants can act as a conveyor belt, allowing bugs to easily move from your yard and into your living quarters...and that's never good.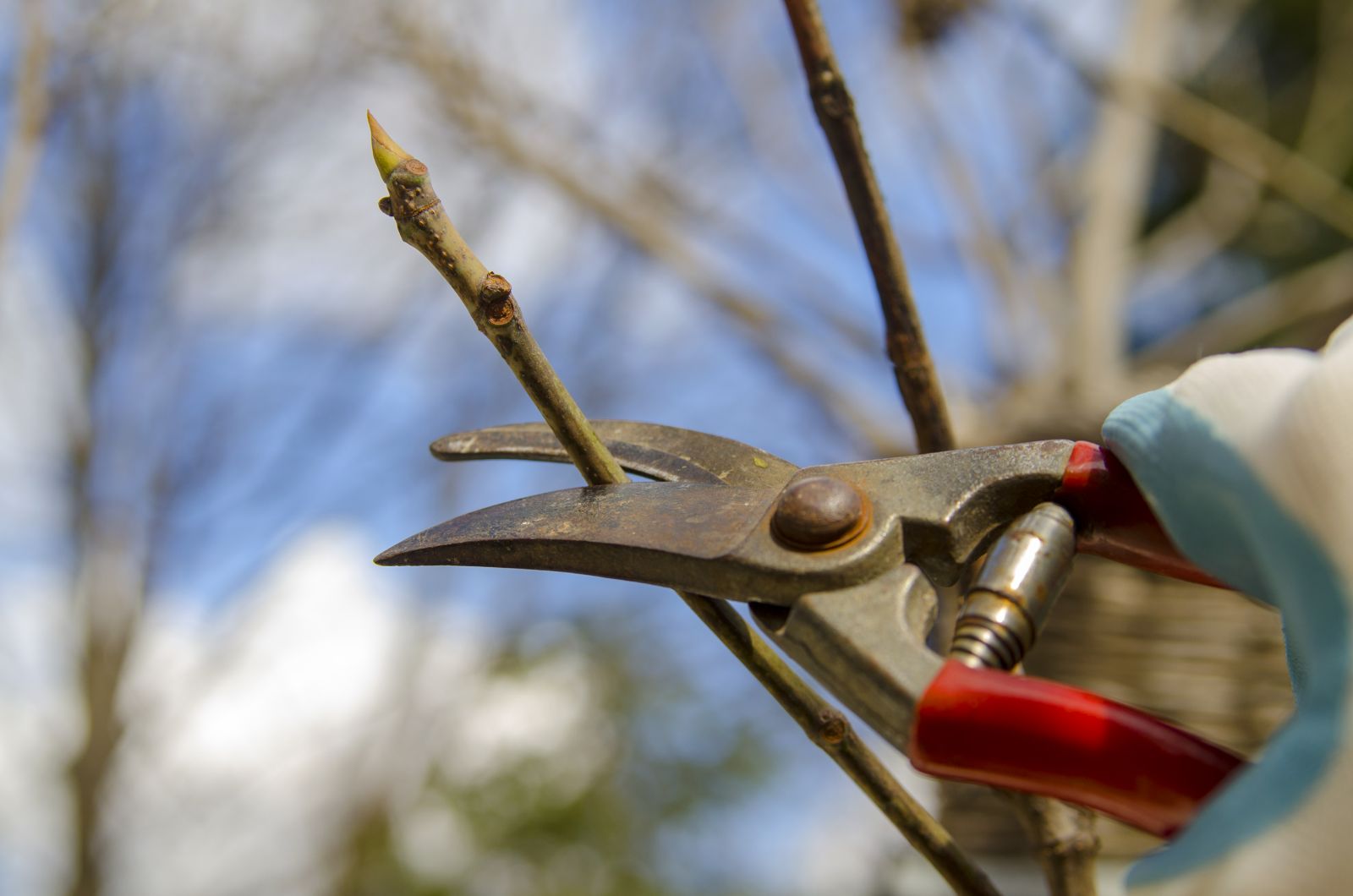 What to Know
Trimming your bushes and trees may seem like a daunting task, but it's not one that you can afford to overlook...especially during this change of seasons when pests are on the prowl to find new, comfortable environments. Trimming trees is relatively easy and not only will you be creating a first line of defense against pest invasions, you will also be adding the always desired curb appeal that will make your home the envy of your neighborhood. Here's what you need to know.
· Trim shrubs, trees, and bushes so that they are 6 inches to 3 ft away from your home. The more distance between your home and the plants, the less easy it is for pests to access your windows, doors, and cracks and crevices.
· Utilize pruning shears to cut away dead branches. You can also use a power trimmer for larger branches, if you are so comfortable.
· When pruning, be sure to cut just above the "plant collar", which is the area between the branch and the main trunk. This allows the plant to grow back in a healthy, unharmed way.
Other Outdoor Defenses
In addition to trimming your foliage, there are several other things you can do as a homeowner to ensure your beautiful landscaping isn't contributing to your pest problems.
· Install Gravel or Rock. Many rodents and pests have an aversion to crossing over rocks. Use this to your advantage by creating a rock/gravel barrier to your home's foundation.
· Replace Fountain and Bird Bath Water. Water that is standing and is dirty can lead to attracting mosquitos. By changing the water once a week and choosing fountains that circulate water, you can cut down on this problem.
· Clean up leaves. Though the leaves in the spring can be beautiful, it is important for you to keep them picked up and the yard clear. This cuts down on pests that might would hide out under the leaf pile.
One thing is for certain: Trees, shrubs, and bushes can truly make a yard stand out amongst the rest. Curb appeal is on the mind of most homeowners in the 21st century, and rightfully so.
However, it is important to make sure that these plants are not serving as a "welcome" sign to pests and rodents who might use the flora against you. By taking these simple steps, we know that you can better protect your home and family from a pest invasion that would ruin your springtime fun.
As always, if there is ever a pest problem too big to handle on your on, Breda Pest management stands ready to help you and your family protect your home. There are gardens to be planted, vacations to be planned, and swimming pools to be cleaned. Don't let pests take away from your spring to-do list. Call us anytime. We are here for you.