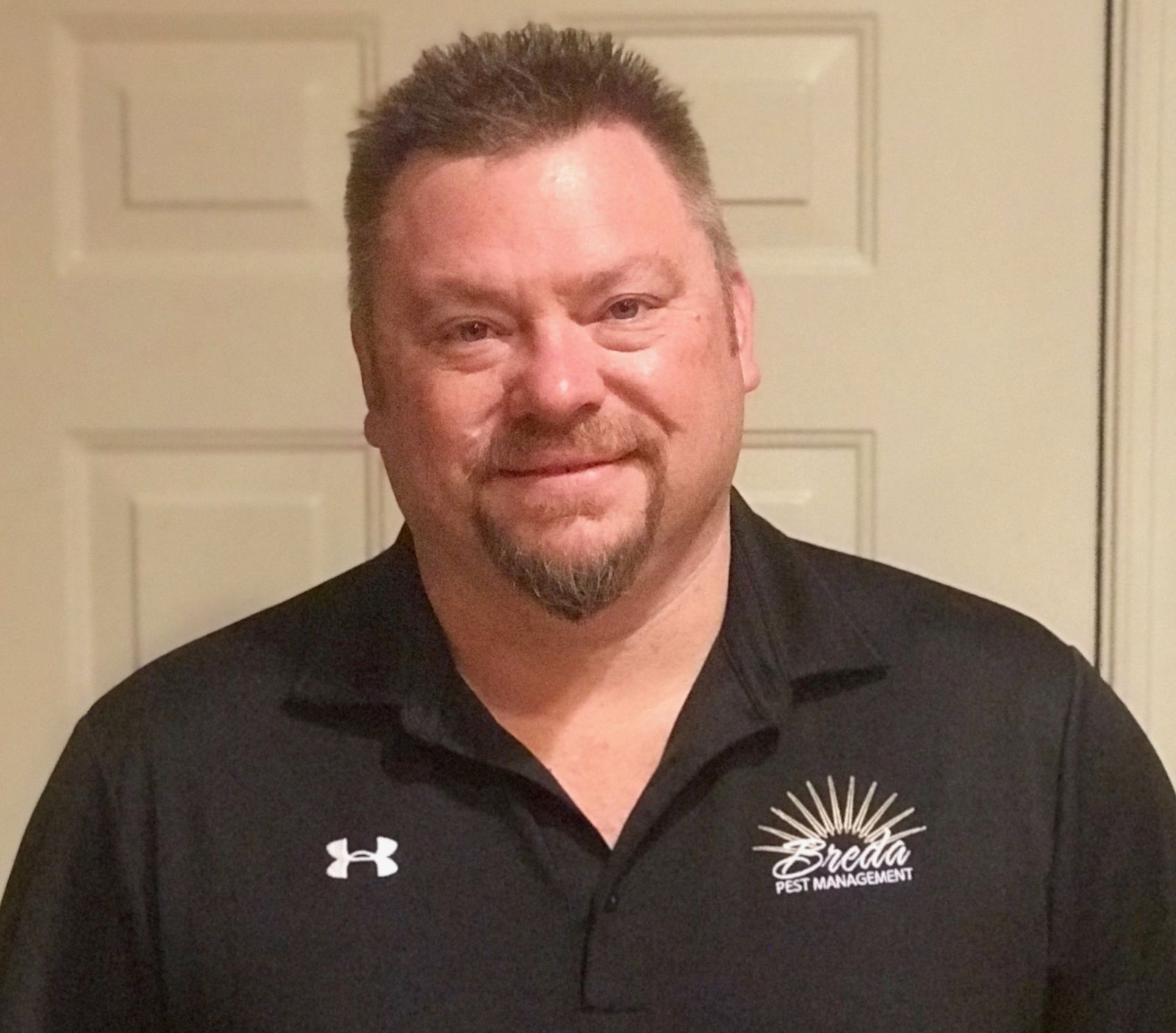 Meet Rick Edmonson, a member of the Breda Pest Management team. Rick is a native of Monroe, GA and now resides in Loganville, GA. Learn more about Rick and the fundamental part he plays in Breda's success.
How many years have you been at Breda?
I joined the Breda team over 6 years ago.
What Role Model Do You Admire and Why?
When I think of role models, I usually think of historical figures such as Abraham Lincoln, Mahatma Ghandi, and Martin Luther King Jr. to name a few. These figures stuck to their beliefs in the face of challenges, adversity, and even danger, which I think makes them admirable.
What's Your Favorite Sports Team?
I have been steeped in Georgia sports traditions my entire life- Go Dawgs! Go Falcons!
What's Your Favorite Snack?
Typically, anything and everything that is not good for me.
Best Piece of Advice You Have Ever Recieved?
The best advice I have ever received is, "When all else fails, be true to yourself."
What is the One Thing You Could Never Live Without?
Coffee, Coffee, Coffee...did I mention coffee?
What are Three Words That Best Describe You?
Loyal, Dependable, Empathetic.
What Does Your Job Role Entail at Breda?
My job is to meet, in person, with our clients to inspect their home. No matter what the problem or need they may have, I help the homeowner decide what pest control solution would be best for them and their family.
What Does Your Average Day Look Like?
My day usually has me on the road early, between 6 and 6:30am. And yes, that involves me getting stuck in some of the worst traffic in the world from 4-6 hours a day. I meet with four to five clients a day to ensure they have the best pest control solution possible.
Favorite Moment That's Happened While Working at Breda
My favorite memory has to deal with the family atmosphere here at Breda. One time, our owner Roger got a little emotional talking about how much he appreciates each and everyone of us. He calls us "his guys". It was at this moment that I knew I had found a company that cares as much about it's employees as it does the bottom line. This moment is when I knew I had found my work home- I look forward to many more years to come!