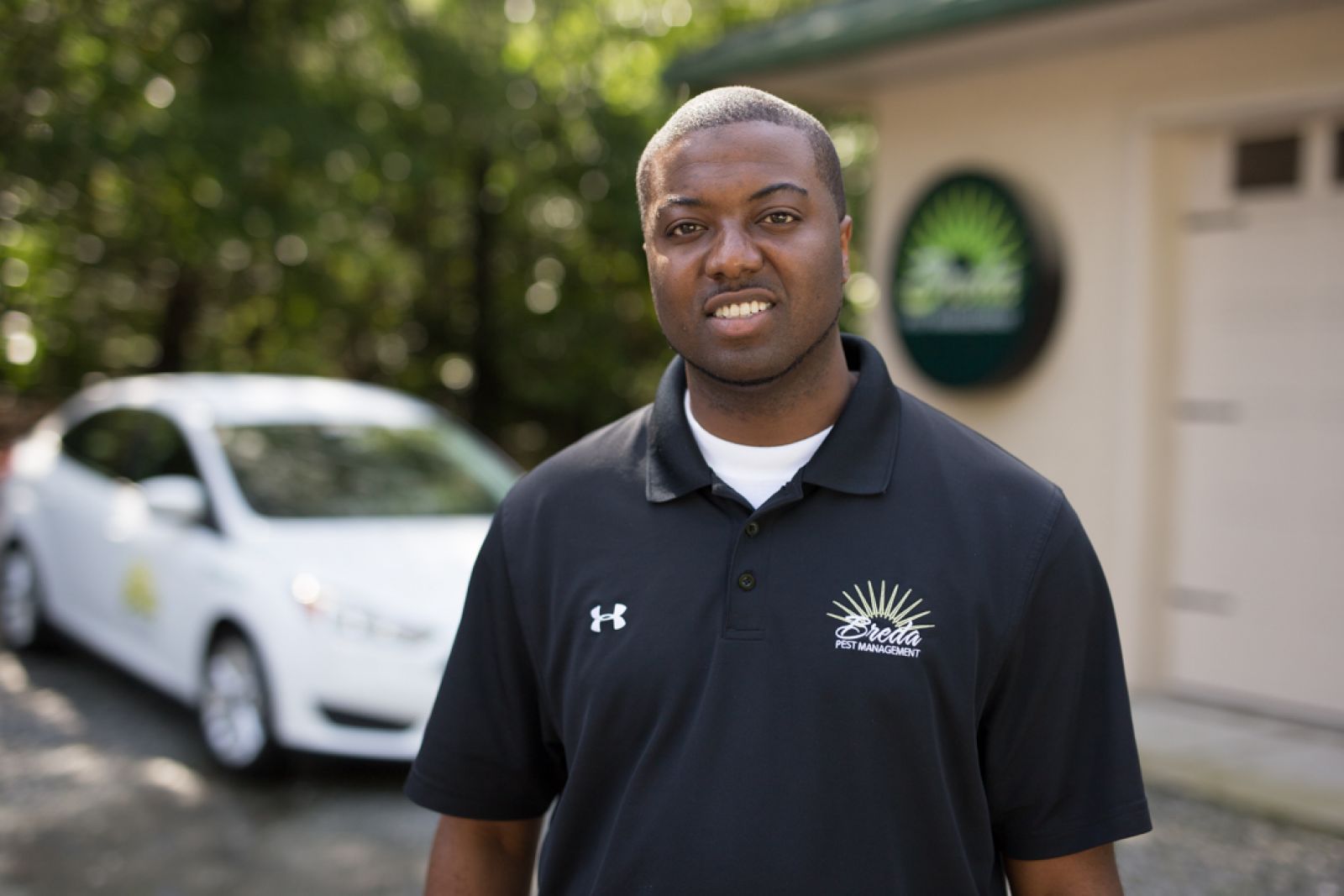 Meet Maurice Tabor, a member of the Breda Pest Management team as a pest management technician. Maurice is a native of Flowery Branch, GA and now resides in Atlanta, GA. Learn more about Maurice and the fundamental part he plays in Breda's success.
How many years have you been at Breda?
I joined the Breda team about 2 years ago.
What Role Model Do You Admire and Why?
Michael Jordan. I admire his passion for winning.
What's Your Favorite Sports Team?
Atlanta Falcons
What's Your Favorite Snack?
Skittles are my favorite snack.
Best Piece of Advice You Have Ever Recieved?
Never give up and always work hard.
What is the One Thing You Could Never Live Without?
My daughter and my family.
What are Three Words That Best Describe You?
Tall, athletic, and outgoing.
What Does Your Job Role Entail at Breda?
My job role entails making sure all my clients are happy and bug free.
What Does Your Average Day Look Like?
My average day starts at 7am, and I normally have 7 to 10 stops a day.
Favorite Moment That's Happened While Working at Breda
When I first started riding with Glen, I enjoyed hearing all his great stories, and and I appreciated him showing me all the ins-and-outs of Breda.