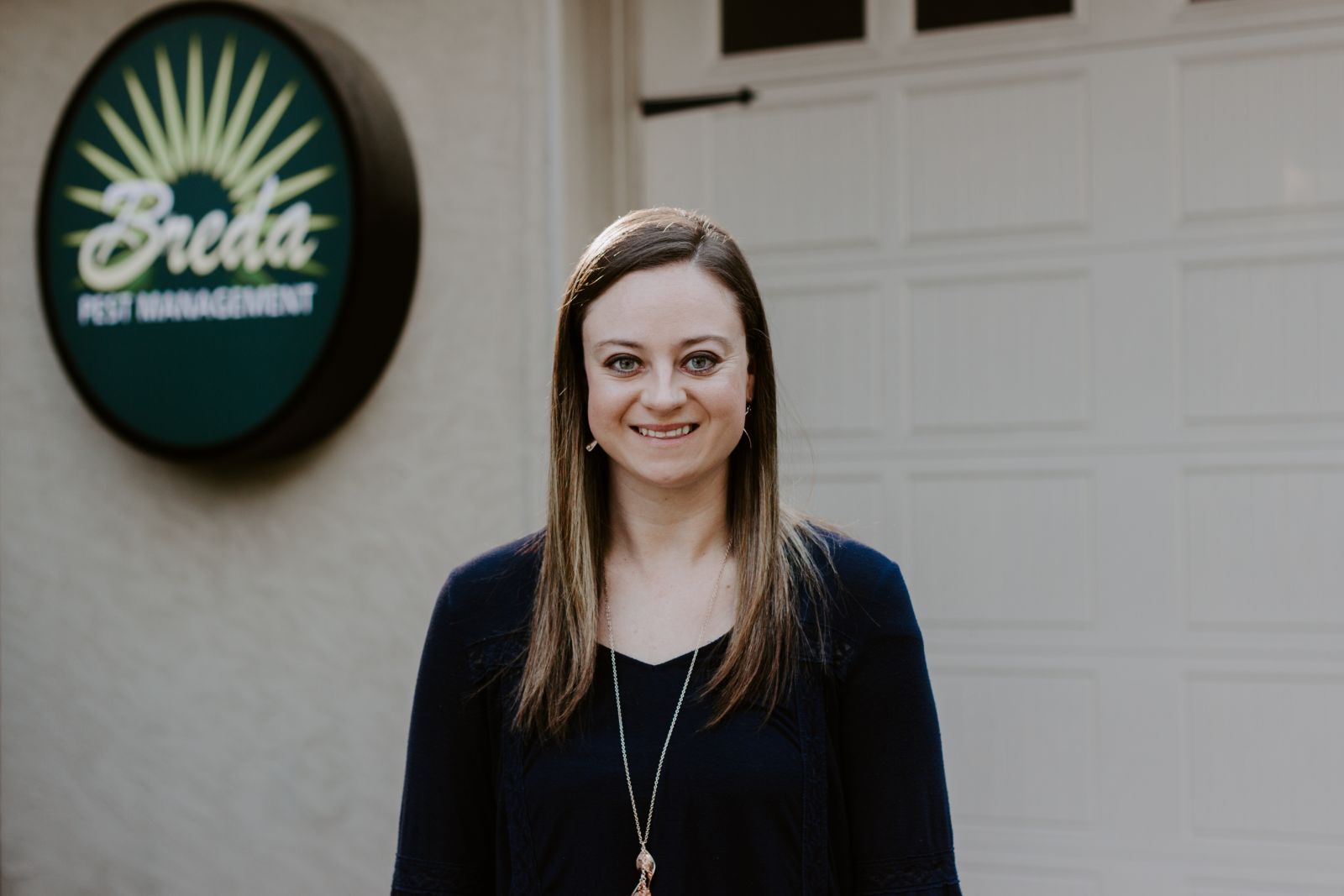 Meet Lauren Davis, a member of the Breda Pest Management team as our Receptionist. Lauren is a native of Monroe, GA and now resides in Loganville. Learn more about Lauren and the fundamental part she plays in Breda's success.
How many years have you been at Breda?
I've been at Breda for less than 1 year.
What Role Model Do You Admire and Why?
My mother in law. She is the model example for kindness, forgiveness and grace.
What's Your Favorite Sports Team?
The Atlanta Braves
What's Your Favorite Snack?
I love popcorn
Best Piece of Advice You Have Ever Received?
Be kind, regardless of whether it is easy or whether you think someone deserves it. You never know what someone is going through or where they have been.
What is the One Thing You Could Never Live Without?
Coffee.
What are Three Words That Best Describe You?
Resilient, reserved, determined
What Does Your Job Role Entail at Breda?
Answering the phone, scheduling, taking payments, setting up new accounts, etc.
What Does Your Average Day Look Like?
Processing work from the day before, scheduling and answering the phone, getting work ready for the next day.
Favorite Moment That's Happened While Working at Breda
Getting to talk with some pretty interesting customers at times.