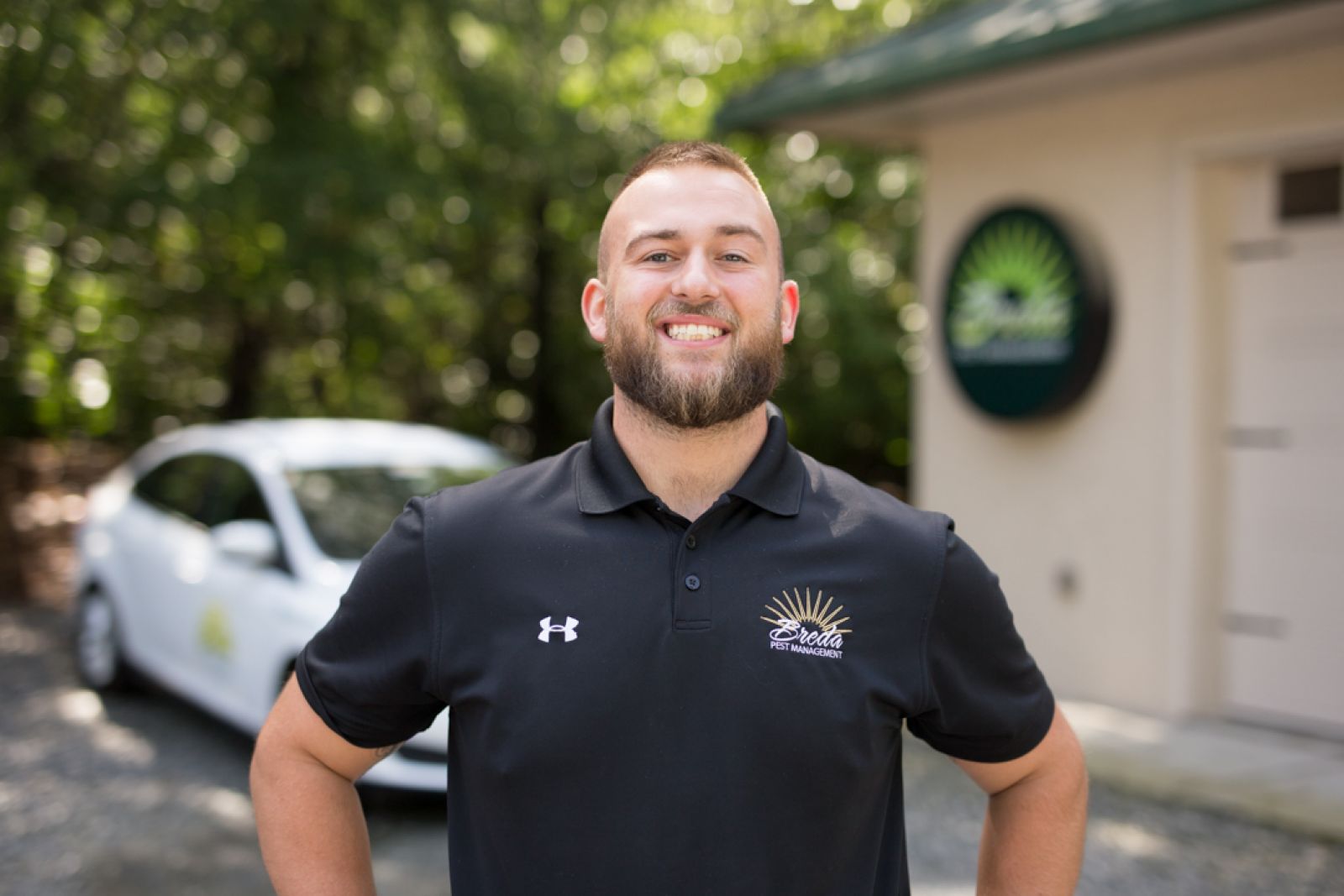 Meet Joshua Pinson, a member of the Breda Pest Management team as one of our Reinspection and Sales team. Joshua is a native of Loganville, GA and still resides there. Learn more about Joshua and the fundamental part he plays in Breda's success.
How many years have you been at Breda?
I joined the Breda team about 5 years ago.
What Role Model Do You Admire and Why?
My father, who taught me the meaning of hard work and perfection.
What's Your Favorite Sports Team?
Go Dawgs!!
What's Your Favorite Snack?
All of them!
Best Piece of Advice You Have Ever Recieved?
Don't let your dreams be dreams.
What is the One Thing You Could Never Live Without?
Friday nights.
What are Three Words That Best Describe You?
Dedication, determination, & dependability.
What Does Your Job Role Entail at Breda?
To reinspect houses that have previously been treated. To make sure that pests, rodents, termites, etc have fully been eliminated.
What Does Your Average Day Look Like?
An average day consists of communicating and reinspecting clients houses, or business to assure them and give them peace of mind that our products, procedures, and treatments have worked. That houses no longer have termite activity or rodent problems. We make sure to work with clients and make sure everything is up to code.
Favorite Moment That's Happened While Working at Breda
Majority of moments at Breda have been pretty enjoyable. But my most favorite of them all was the day right before Christmas break my first year at Breda. Me and Jose were told to wash three vehicles and we were free to go!! I dont think I've ever had it any easier than that. It was an awesome start to a Christmas break!!