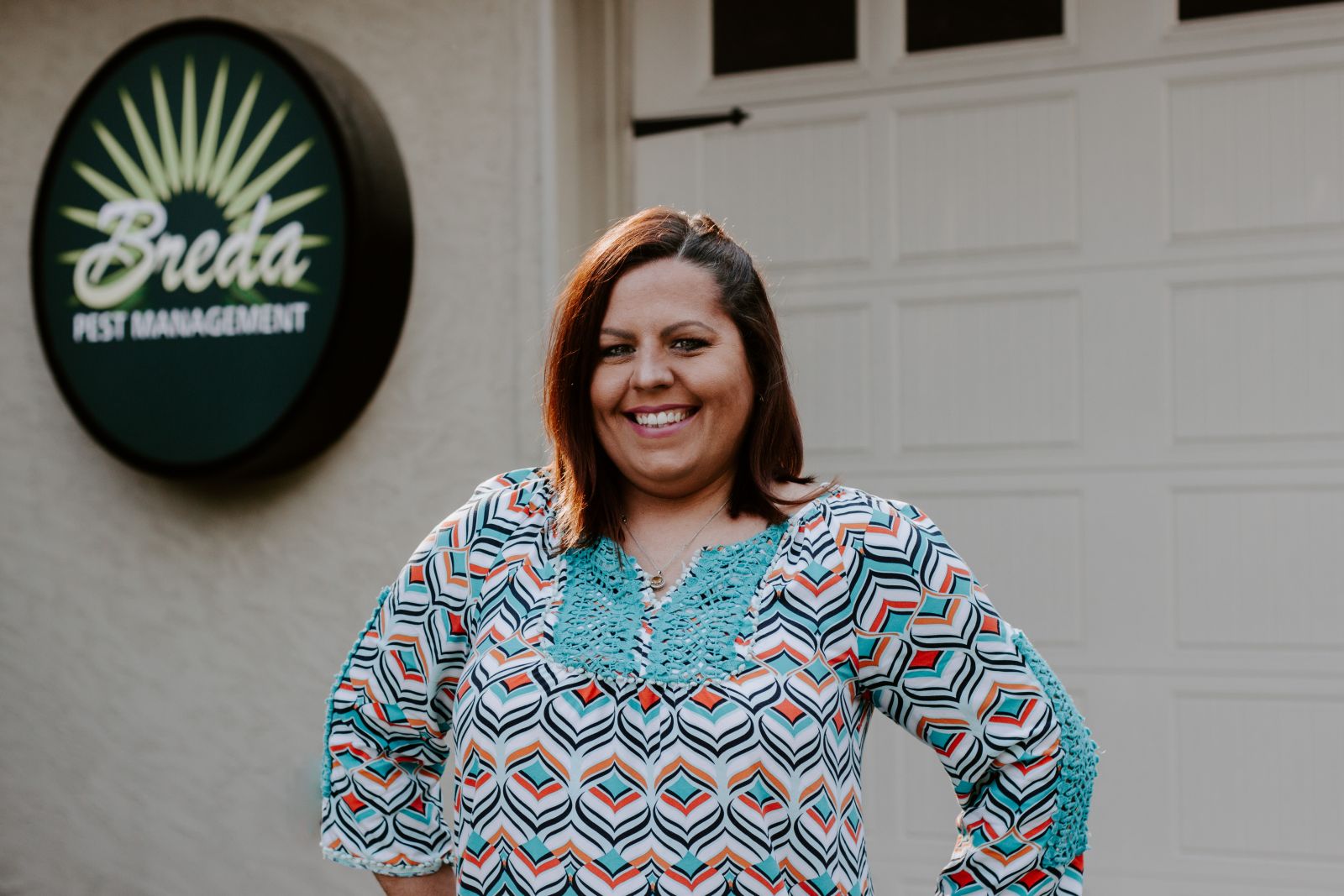 Meet Danielle Leslie, a member of the Breda Pest Management team as our Secretary. Danielle is a native of Grand Rapids, Michigan and now resides in Statham. Learn more about Danielle and the fundamental part she plays in Breda's success.
How many years have you been at Breda?
I've been at Breda for 6 months.
What Role Model Do You Admire and Why?
My Father. He's always taught me the right thing to do is usually the hardest, and not to take the easy way out.
What's Your Favorite Sports Team?
The Georgia Bulldogs
What's Your Favorite Snack?
I love Goldfish crackers.
Best Piece of Advice You Have Ever Received?
Do unto others as you would have them do unto you
What is the One Thing You Could Never Live Without?
My son.
What are Three Words That Best Describe You?
Joyful, Hopeful, and Loyal
What Does Your Job Role Entail at Breda?
Answering the phones, customer service, scheduling the technicians, getting contracts prepared and educating our clients.
What Does Your Average Day Look Like?
Fast paced and multitasking.
Favorite Moment That's Happened While Working at Breda
One of my favorite things about being here is the pets that get to come through. I love getting to know all the other ladies and a feeling of being evolved in a family environment. I have to say though when I can make a customer happy it is very rewarding.