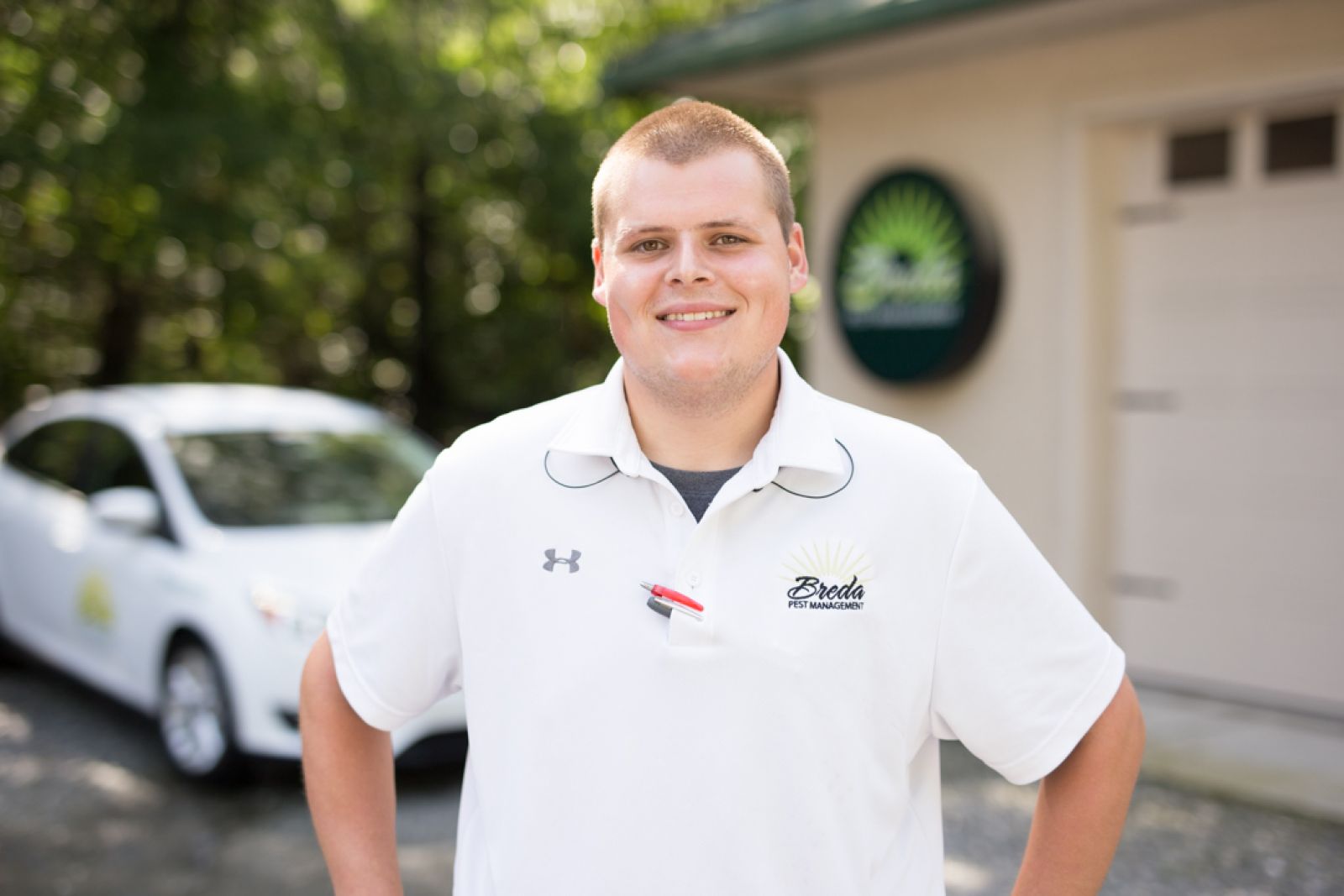 Meet Chad McDaniel, a member of the Breda Pest Management team as a pest management technician. Chad is a native of Lawrenceville, GA and now resides in Loganville, GA. Learn more about Chad and the fundamental part he plays in Breda's success.
How many years have you been at Breda?
I joined the Breda team about 3 years ago.
What Role Model Do You Admire and Why?
My Dad. He made me the man I am today.
What's Your Favorite Sports Team?
Georgia Bulldogs
What's Your Favorite Snack?
I really like Cheez-its.
Best Piece of Advice You Have Ever Recieved?
Don't go to bed angry.
What is the One Thing You Could Never Live Without?
My wife and my daughter.
What are Three Words That Best Describe You?
Kind, loyal and respectful.
What Does Your Job Role Entail at Breda?
My job role entails getting rid of peoples bug problems.
What Does Your Average Day Look Like?
On an average day I go to work in the morning, and then spend time with my family when I get home.
Favorite Moment That's Happened While Working at Breda
When the owner of Breda shakes my hand on payday and tells me that they appreciate everything I do for them.