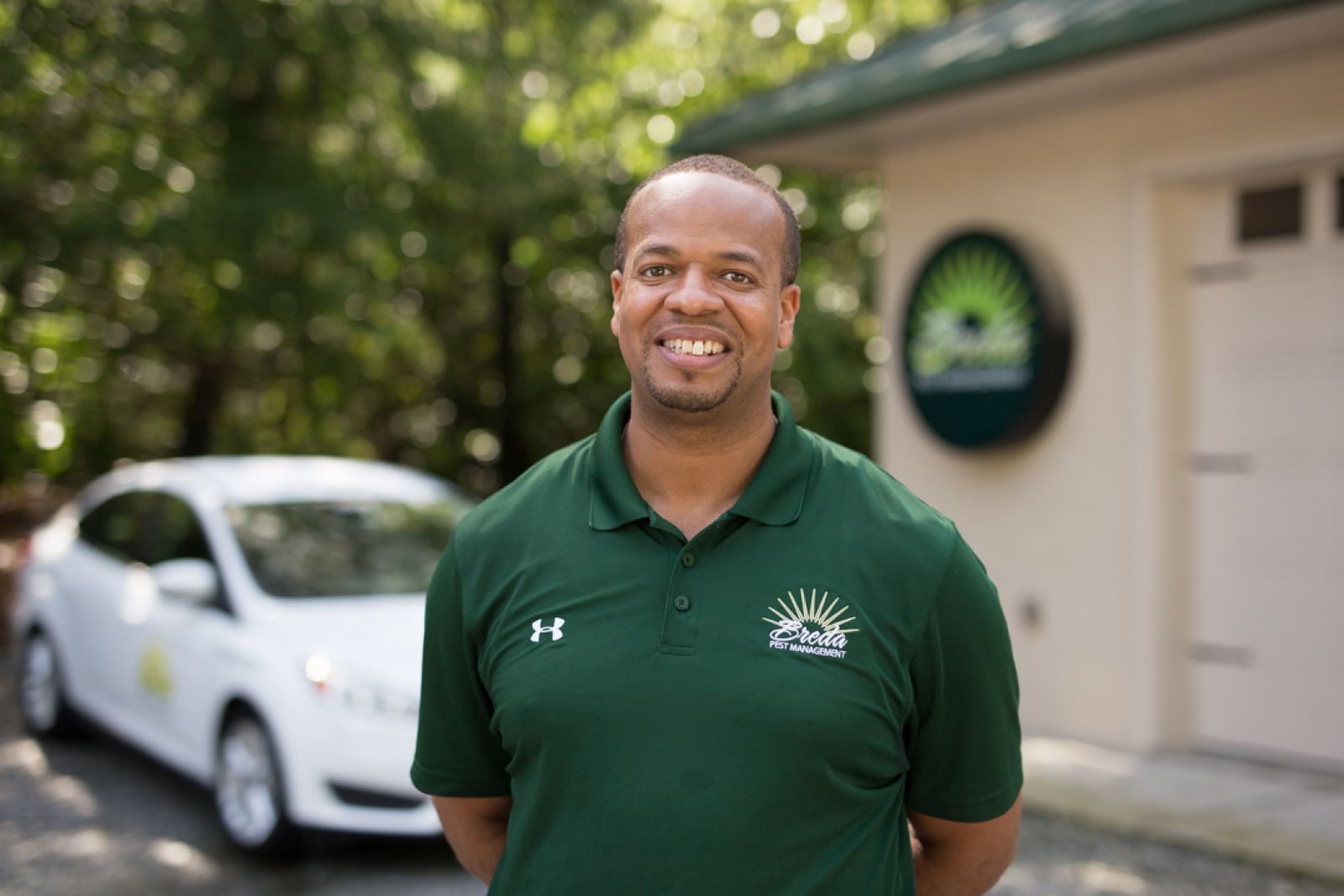 Meet Donald Scott, a pest control technician on the Breda Pest Management team. Donald is a native of Atlanta, GA and still resides there today. Learn more about Donald and the fundamental part he plays in Breda's success.
What Role Model Do You Admire and Why?
I admire Denzel Washington. he always performs with excellence in mind and keeps God first.
What's Your Favorite Sports Team?
New York Yankees, the gentlemen of all sports.
What's Your Favorite Snack?
Hot Wings
Best Piece of Advice You Have Ever Recieved?
Everyday is a good day, some days are just better than others.
What is the One Thing You Could Never Live Without?
A relationship with God.
What are Three Words That Best Describe You?
Willing, Passionate, Personable
What Does Your Job Role Entail at Breda?
My job entails giving each customer excellent customer service, and treating every customer like my favorite customer.
What Does Your Average Day Look Like?
My average day is busy, unpredictable, and enjoyable.
Favorite Moment That's Happened While Working at Breda
I don't have any particular favorite moments, it's a joy working for the Bredas.