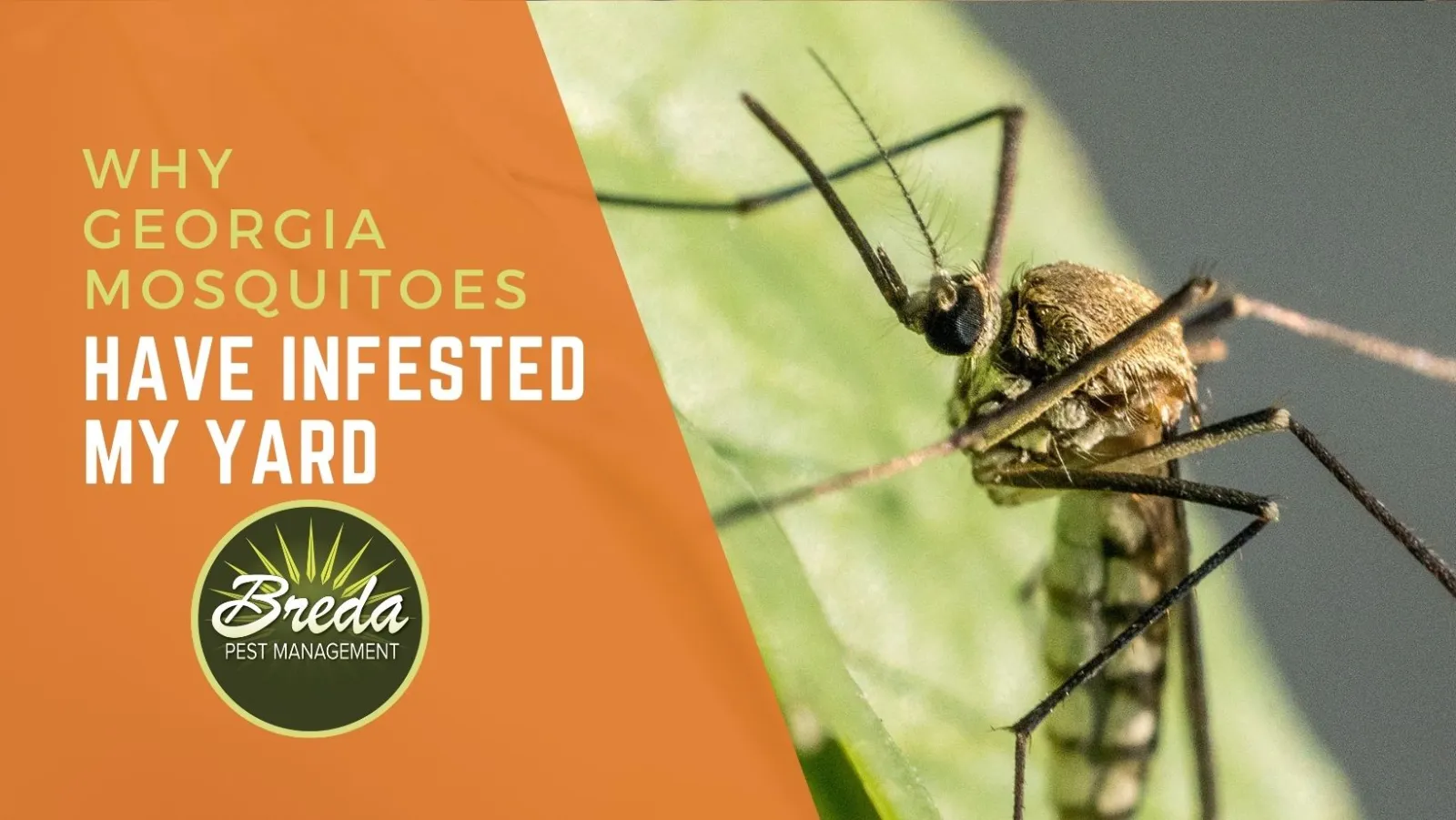 Got mosquitoes? Here's how to get rid of mosquitoes in Georgia
Mosquitoes in Georgia are, unfortunately, a warm-weather given. As soon as you step outside to spend time in your backyard, expect to become the daily special on a mosquito's menu. Why are Georgia mosquitoes such a big problem? What can be done to help you reclaim your yard this summer? Keep reading to find out!
Why you have mosquitoes in your yard
Mosquitoes rely on water in order to live and reproduce. Since Georgia springs and summers are known to be on the rainy end of the weather spectrum, mosquitoes don't usually have a problem finding their ideal environment in which to thrive. During the days or weeks when rain is not in the forecast, many homeowners will supplement their lawn and gardens with either sprinklers or hose watering, which will still provide mosquitoes with a water supply.
A female mosquito can lay eggs in water that is only one-quarter inch deep. Think about how shallow that is, and you'll quickly realize why mosquitoes can be so hard to get rid of! A quarter inch of water could be hiding anywhere in your yard. Even on dry and hot days, small amounts of water could be sitting in the shade or underneath something sitting around your yard.
How to get rid of mosquitoes in your yard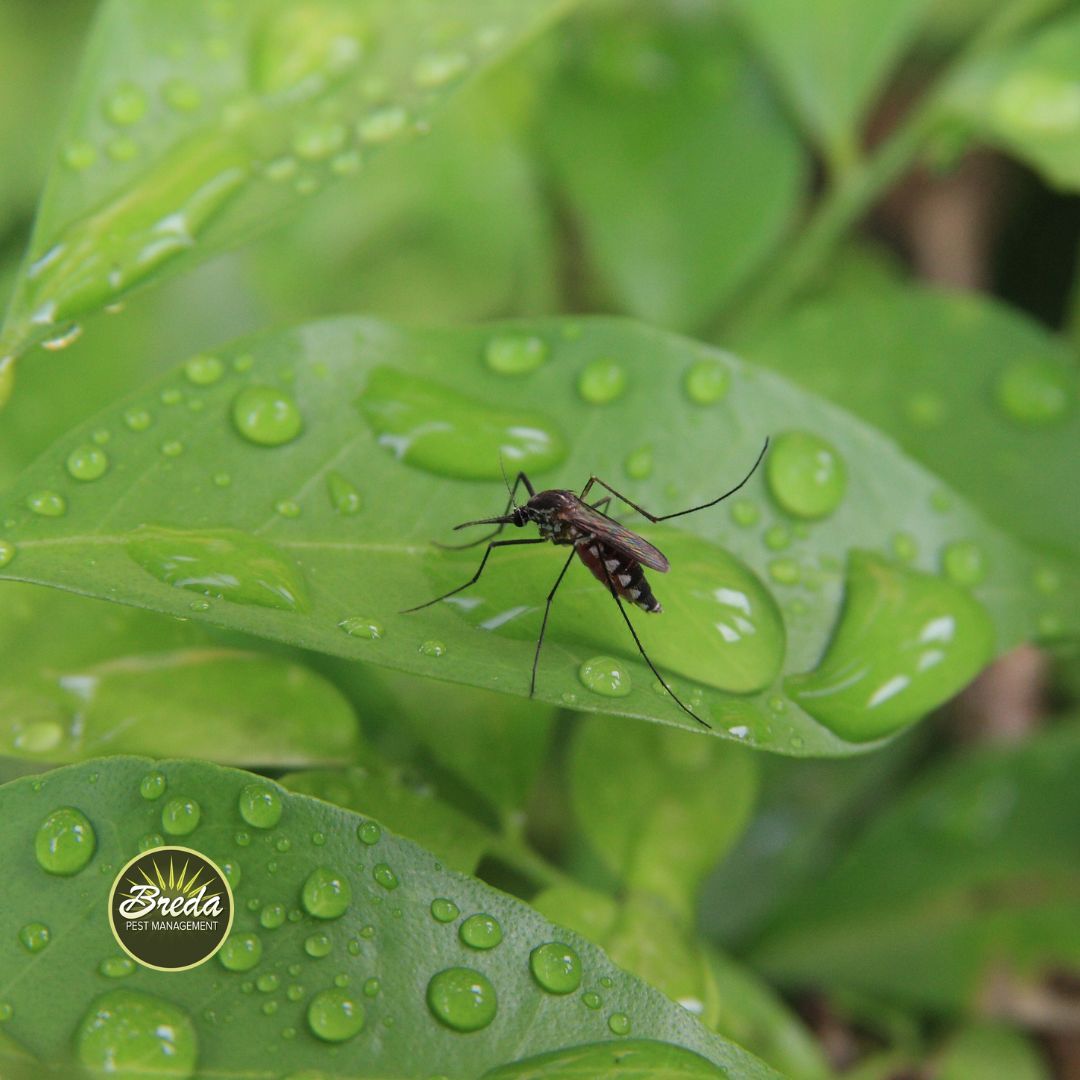 Three out of the four stages of the mosquito's life cycle requires water, so if you want to eliminate the mosquito population in your yard, you have to target sources of water. If you have a pond or bird bath, make sure you are properly treating the water and that the water constantly has some sort of surface movement from something like a fountain.
If your kids have a plastic pool, make sure the water is dumped out and the pool is allowed to dry in between uses. Make sure that any toys that could hold water are put away before a rain, or cleaned off if they accidentally get left out in a storm. Blow any fallen leaves or organic matter off of your lawn regularly, since even an upside down leaf can provide enough space for water to collect and sustain mosquito eggs.
Another common place mosquitoes will target are your house's gutters. If gutters are allowed to clog, the organic matter stuffed inside them becomes a mosquito's paradise. Another potential problem area is the downspout drainage location. Is water able to flow away easily, or have you noticed puddles of water sitting around long after the rain is gone? Ensure that your downspouts stay clear and are directing water away from your house.
If you've checked all of these potential mosquito "problem areas'' off your list and you're still getting snacked on by mosquitoes when you step outside, it's time to give BREDA a call. Our mosquito treatment program follows a monthly schedule, beginning in March and continuing through October. Monthly treatments enable BREDA's mosquito technicians to proactively combat mosquito infestations and ensure your outdoor areas remain free from swarms. Our technicians also take great care to avoid treating flowering trees and shrubs, allowing pollinating insects like bees to carry out their essential tasks without harm. If you find mosquitoes in between treatments, BREDA will return and retreat your home at NO additional cost to you. Reclaim your yard this summer!


If you find yourself needing pest control and want it handled thoroughly, don't hesitate to give us a call. The BREDA Guarantee promises to fix your pest problem and keep it fixed—no matter the circumstances. Schedule a consultation online or give us a call at 770-466-6700.