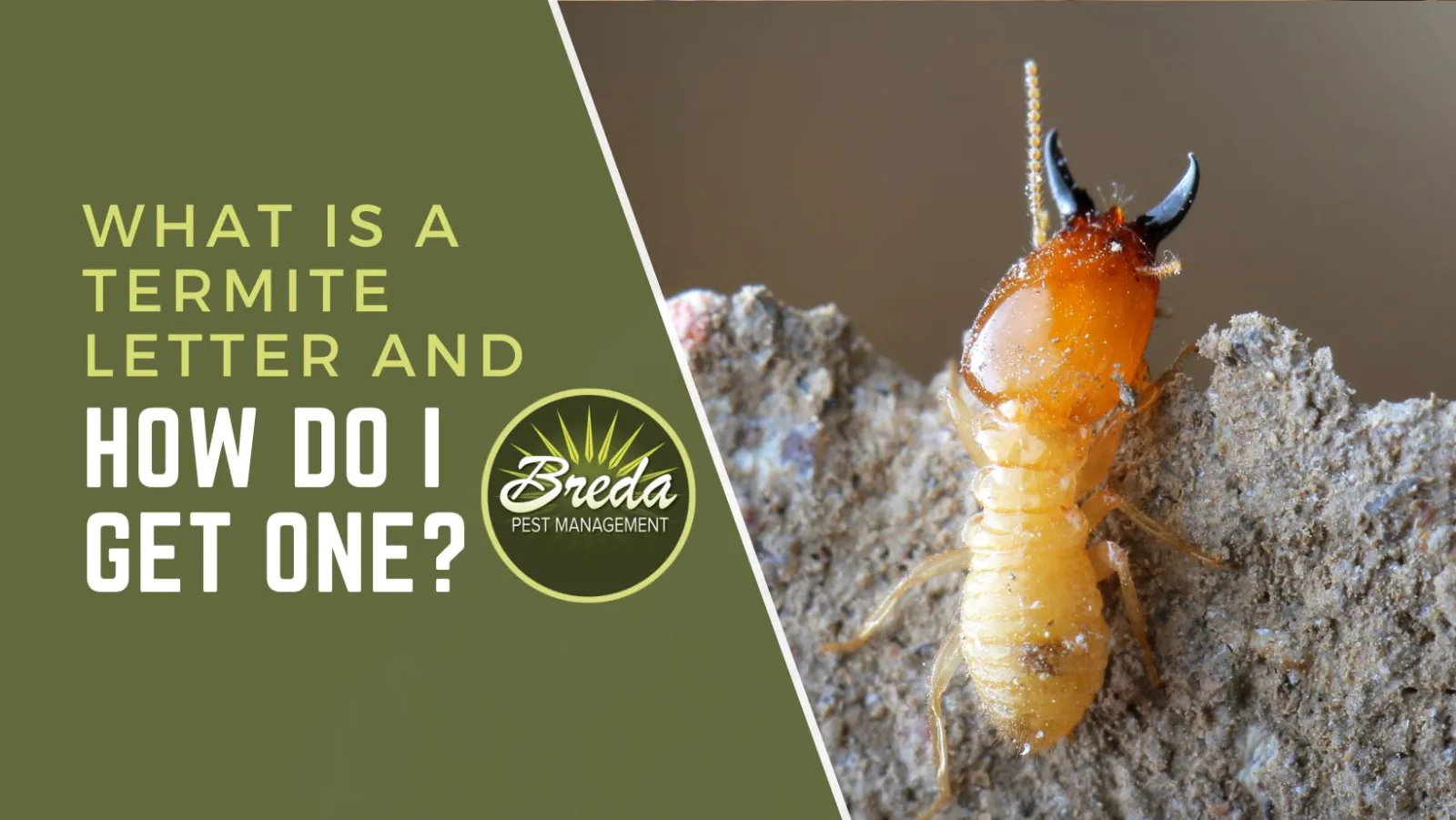 Need a termite letter but don't know where to start...or what that even is? Keep reading!
If you're in the process of buying or selling a home in Georgia, you may have heard the term "termite letter" being mentioned. What exactly is a termite letter? How do you get a termite letter? As one of the leading termite control companies in the metro-Atlanta area, we wanted to make sure that you understand why a termite letter is important, and why it's even more important to have questions ready for your termite inspection.

What is a termite letter?
A termite letter is required by most mortgage lenders at closing when selling a house or refinancing a house. This letter is provided by a licensed termite inspection operator and documents any current termite activity, previous termite activity, or any conducive conditions that may lead to future termite activity. If you are the seller or refinancing your home, the termite letter is your responsibility to have finalized at closing. If you are the buyer of a home, it is important that you are involved in the termite inspection in the same way that you are involved in the inspection of the home, so that you have an educated understanding of any past termite presence in the home you're purchasing as well as any potential issues the termite inspector uncovers. Remember: a termite letter must be dated within 30 days of the closing date for your house, so coordinate the inspection accordingly. Which leads to the next question…
How do I get a termite letter?
The process for getting a termite letter is simple: you schedule a termite inspection. It is important that you choose a licensed termite control company, and make sure that you confirm that all required details will be included in the final termite letter. Termite letters do often come with a warranty or guarantee provided by the licensed termite company, so any termite activity that happens after the termite letter is issued will be subject to the termite control company's warranty.

Important questions to ask when getting a termite letter
Since each termite control company has their own policies and procedures on how they handle these letters, it is incredibly important to make sure you understand what is covered with the termite letter, whether you are the buyer or the seller of the house. Here are a few important questions to ask when deciding which termite control company to use for obtaining a termite letter:
How long is my guarantee good for?

What does my guarantee cover?

What is the cost to renew my guarantee?
Don't take any chances when it comes to getting a termite letter for your house. If you're in the metro-Atlanta area, call BREDA Pest Management and schedule a termite letter inspection appointment. One of our licensed termite control technicians will thoroughly inspect the house you are buying or selling and will provide a detailed history report that will satisfy mortgage lender requirements, as well as give you peace of mind about your house.


If you find yourself needing pest control and want it handled thoroughly, don't hesitate to give us a call. The BREDA Guarantee promises to fix your pest problem and keep it fixed—no matter the circumstances. Schedule a consultation online or give us a call at 770-466-6700.