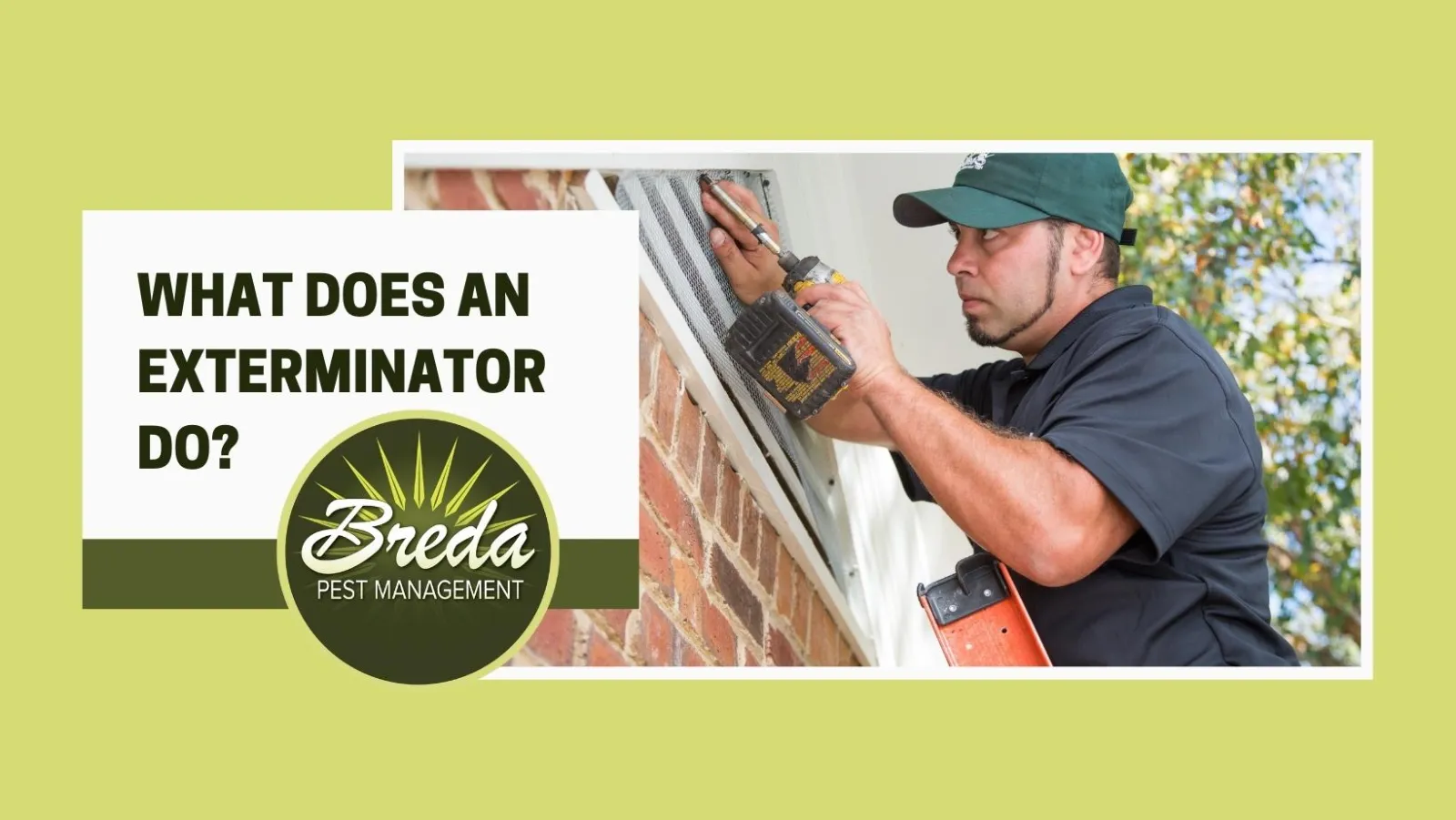 What makes an exterminator great?
Are you considering a career in pest control? Curious what the exterminator treating your home can do? The world of pest control is genuinely exciting, since you never know what each day will bring! Exterminators are part-problem solver and part-hunter, and in order to gain the trust of their customers, they have to be just as good at explaining a bug problem as they are at getting rid of that problem.
Here are some things that you should expect from an exterminator, and can definitely expect the BREDA team!
Inspect and Listen
When an exterminator first arrives at a service call, they know whatever dispatch was able to ascertain from the initial customer call…and that's it. It's now up to the exterminator to uncover as much information as possible in order to correctly and effectively treat a customer's home or office.
There are two skills every great exterminator has mastered: inspecting and listening. Exterminators take the information they were initially given and perform an initial investigation to confirm the customer's suspicions, or uncover an entirely different situation. For example, customers will typically not know the difference between flea droppings and roach droppings. But an experienced exterminator will be able to spot the difference and offer the correct treatment plan to get rid of the pest leaving the droppings.
After an exterminator has completed their inspection, it's time for them to listen to their customer. Customers know their homes or offices like the backs of their hands. As an exterminator, asking the right questions is important, but listening to the customer's answers is way more important. Pests are rarely ever in just one part of a customer's home or office, and knowing the typical routines and activities a customer's home or office sees on a daily basis will help an exterminator determine where additional pests may be lurking. Knowing how a customer operates on a daily basis will also help an exterminator determine a treatment plan that will be the least disruptive to the customer.
Be Thorough and Transparent
Once an exterminator has determined the type of pest a customer is dealing with in their home or office, it's time to go to work. An experienced exterminator will explain the treatment plan with their customer, going into as much or as little detail as the customer would prefer! After the treatment is done, the exterminator should then show the customer what was done and be transparent about any additional issues or concerns that were noted during treatment. If additional treatments are needed, the exterminator should always inform their customer and get approval to proceed.
At BREDA Pest Management, we pride ourselves on treating our customers like family, which means providing service that is thorough, honest, and consistent. All of our technicians are constantly staying informed of current industry standards and technology, and we will always take the time to ensure that our customers understand what we are doing and why we believe it is the best option for each customer's specific situation. You hire an exterminator to get peace of mind about your home, and the BREDA team is ready to provide just that!



If you're tired of wondering what the pests in or around your home are doing and just want them gone, don't hesitate to give us a call. The BREDA Guarantee promises to protect your home and keep it protected—no matter the circumstances. Schedule an inspection online or give us a call at 770-466-6700.