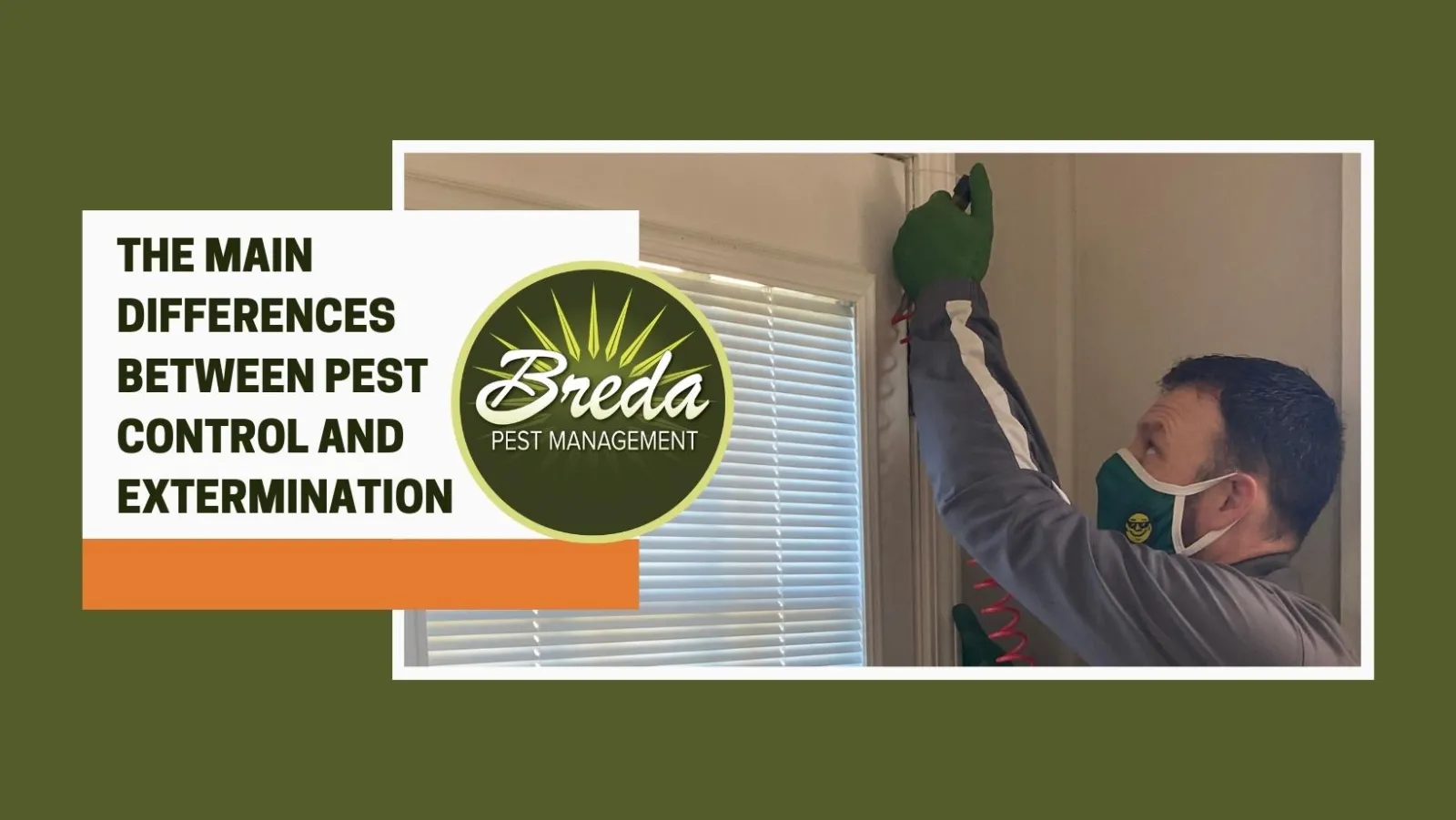 Looking for pest control in Atlanta? Learn about who to call!
It's the middle of the night and you're frantically searching Google for help on getting rid of the thick trail of ants you just discovered in your pantry. You're finding all sorts of DIY "tricks" that claim to eradicate your ant problem, but how do you know if they will actually work? How long will they take to go into effect?
Pest control is not probably not something you give much thought to until you desperately need it, and at that point, you just want someone to come and fix your problem—ASAP. As you search Google, though, you might see "pest control" and "exterminator" being used interchangeably. Is one better than the other? We're here to help you decide who to call when the critters come knocking!

What does an exterminator do?
The answer is in the name: exterminators exterminate a pest from a location. From rodents to insects to wildlife, an exterminator will use baiting methods to remove a pest from a client's home or office. An exterminator is usually called for more emergency or one-time issues, and are trained to be thorough in their removal of animals or insects from a location.
What does pest control do?
Like an exterminator, a pest control technician is trained to remove pest pressure from a client's home or business, but pest control goes beyond just removing the pests by also carrying out routine preventative measures to help protect a client from future pest infestations. Pest control technicians with reputable companies will always be receiving updated training and certifications in pest control products and methods as they are introduced into the industry.
Which is better?
So how do you decide between an exterminator and pest control? In full transparency, they usually provide the same end result of removing a pest from your home. If you want to make sure that your home or business is pest-free and stays that way, a pest control technician may be a better solution for you. Always do your research before having someone come out to your home, and read local reviews to see if the service provider has a history of good customer service and a knowledgeable team. If you're in the metro-Atlanta area and are looking for someone to help you with a pest problem (big or small)...you know who to call.

If you're tired of wondering what the pests in or around your home are doing and just want them gone, don't hesitate to give us a call. The BREDA Guarantee promises to protect your home and keep it protected—no matter the circumstances. Schedule an inspection online or give us a call at 770-466-6700.