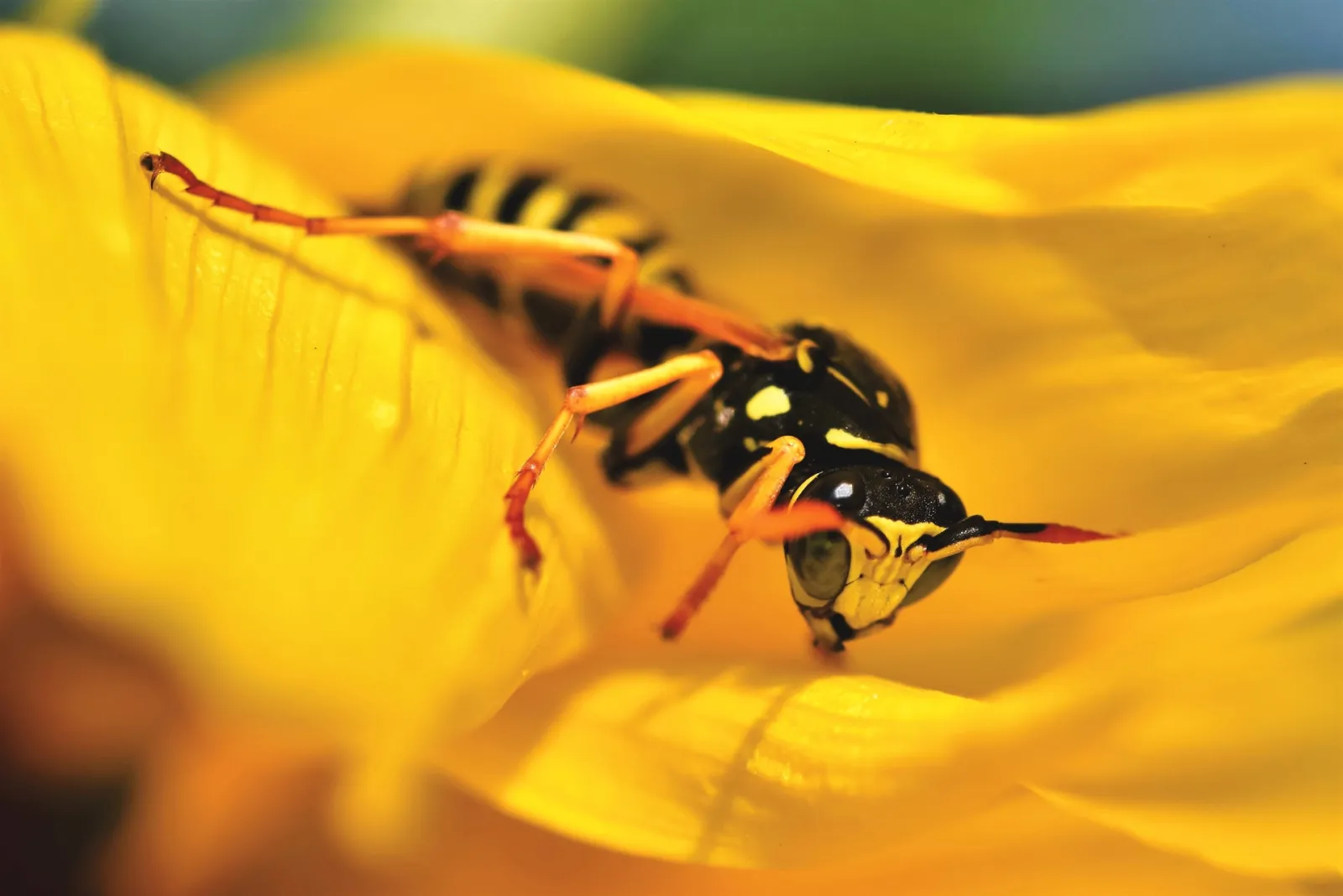 Spring is here and everyone is taking deep breaths of that fresh air. (Not too deeply, though, because...Georgia pollen.) As you start spending more time outdoors, you might notice that you're not alone. Here are some insects and pests you should keep an eye out for in April!
Swarming Insects
Georgia weather really likes its 180-degree turns. One day you're bundling up to head out the door and the next day, you're face-to-face (sometimes literally) with clouds of bugs. This month especially, the swarming insects will start making their grand entrances and unless you'd like to spend your warmer months this year hanging out with these buzzing and sometimes biting bugs, it's time to go on the defensive.
Bugs to watch out for:
Mosquitoes: Standing water is the biggest draw for mosquitoes, so make sure your backyard drains well and don't leave any containers or kiddie pools out for more than a day. To really make sure your yard is free of these annoying pests, schedule mosquito treatments with Breda Pest Management. When started by April, these treatments will keep you bite-free all summer. Want more info on keeping your yard mosquito-free? Click here for our guide!

Wasps and carpenter bees: Nothing puts a damper on a nice spring day like a stinging insect. Some wasps are actually considered a beneficial insect, so rather than kill them, try to keep their homes far away from yours so you can both go about your days in peace. For both wasps and carpenter bees, make sure that you seal all possible entry points into your home and address any crack in your siding so these winged pests don't set up shop behind it.

Termites: When ground temperatures rise to 70 degrees or higher, subterranean termites will swarm. If you spot these swarms, act quickly! Contact Breda Pest Management and take advantage of our 10-year renewable warranty that includes repair coverage. For more information about our highly effective termite treatment, click here!
Flying Squirrels
They might be the stars of some pretty entertaining videos but flying squirrels are definitely not something to take lightly. April is when flying squirrel litters begin arriving, but again, hold your ooo's and aahh's. Make sure your home is sealed up tight to prevent these furry families from making your attic, garage, or crawlspace their home, too. Squirrels love chewing (they are in the rodent family) so if they're able to get indoors, you will soon start to see their damage. Their droppings are also potentially dangerous, as they harbor pathogens that can lead to salmonella, Leptospirosis, and a host of other harmful diseases. Save yourself the headache and contact us today if you suspect you have a squirrel infestation. If you want to learn more about flying squirrels, click here for our guide.

If you find yourself needing pest control and want it handled thoroughly, don't hesitate to give us a call. The Breda Guarantee promises to fix your pest problem and keep it fixed—no matter the circumstances. Schedule a consultation online or give us a call at 770-466-6700.