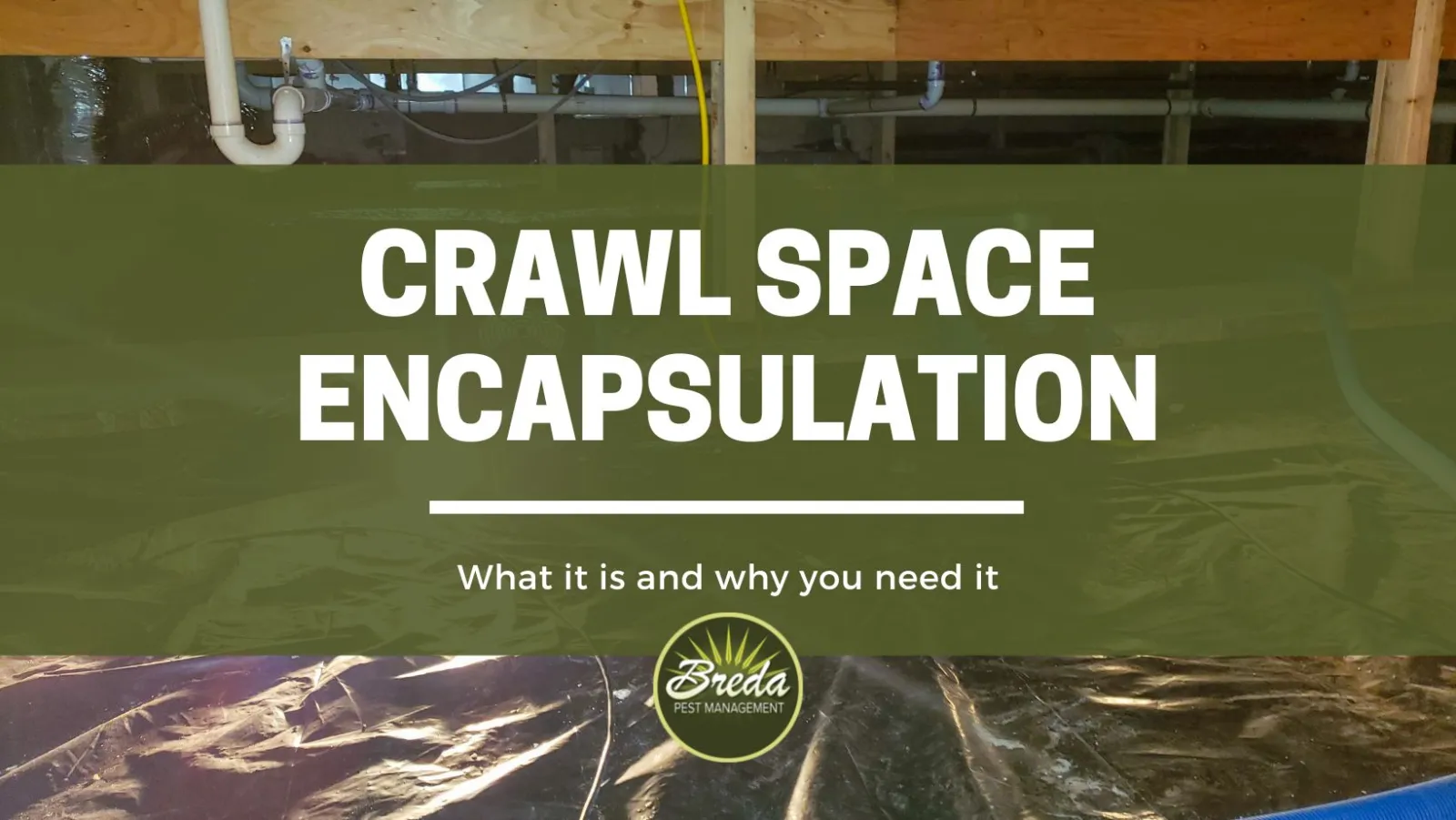 Curious about crawl space encapsulation?
Does your home have a crawl space? Crawl spaces are a great compromise between a slab and a basement, but in the South, crawl spaces usually require some additional protective measures to ensure that they are a benefit instead of a burden. Crawl space encapsulation is an effective and thorough way to not only protect your crawl space from environmental damage and pest pressures but also to protect you and your home.
In places with high humidity and rainfall, crawl spaces are highly susceptible to extensive mold growth, moisture retention, and pest infestations. If you're a Georgia homeowner with a crawl space, crawl space encapsulation might be one of the best investments you could make in your home.
How does crawl space encapsulation work?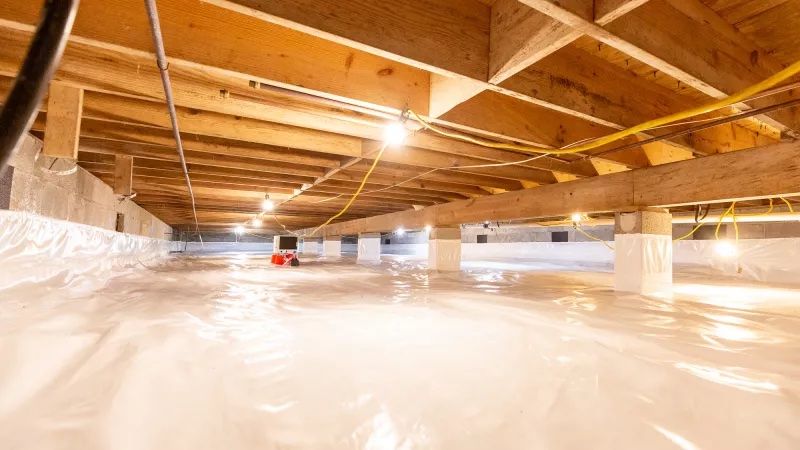 We thought Bob Villa explained it well: "Crawl space encapsulation is the process of sealing the underside of the house to keep moisture away from the floor joists and the subflooring." (source) Why is moisture such an issue with crawl spaces? If you live in Georgia, you know that humidity is basically a way of life around here! All that moisture in the air, coupled with the rainfall that we typically see throughout the year, is a perfect storm for moisture to enter into any space it can find. This especially becomes a problem for crawl spaces, because they are generally not ventilated well enough to keep humidity levels low in climates where humidity rises above 50-55%. On average, Georgia has around 71% humidity, so automatically, your home's crawl space is fighting an uphill battle to stay dry!
What does the crawl space encapsulation process look like? At BREDA, crawl space encapsulation involves three steps:
Call and make an appointment: We're available 24/7/365!

BREDA performs an inspection: BREDA Pest Management will have an inspector come out to the home and provide an exact price to encapsulate your crawl space. The cost to encapsulate a crawl space is based on the square footage of the crawl, number of support piers and the height of the foundation walls. Before BREDA begins any encapsulation work, you will know the exact cost.

Crawl space encapsulation completed: Crawl space encapsulation begins with removing any old plastic on the ground and removing insulation. Once this is completed, BREDA will install the wall curtain followed by installation of the floor liner. All crawl space vents are sealed from the inside and a commercial-grade dehumidifier is installed.
Is crawl space encapsulation worth the cost?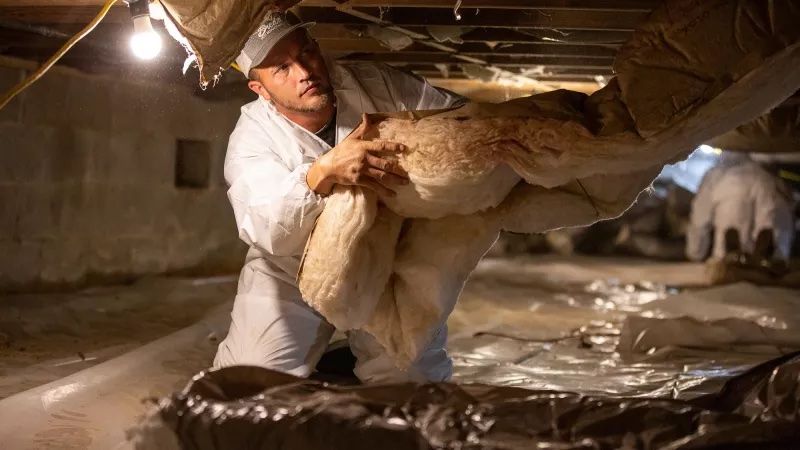 Crawl space encapsulation is definitely an investment in your home. Because cost is based on square footage, it's impossible to know exactly how much it will cost to have a crawl space encapsulation done on your home, but the national average cost for crawl space encapsulation is around $5,500. That number might be tough to swallow, especially in today's economy, but the benefits you will receive in return will make this a wise investment! Here are some of the benefits of crawl space encapsulation:
Improved air quality: Did you know that 40-60% of the air homeowners with crawl spaces breathe actually comes from the crawl space itself? Keeping moisture levels low is essential to maintaining optimal air quality, which is why BREDA includes a commercial-grade dehumidifier in our crawl space encapsulations.

Less issues with mold, fungus, and pests: Mold and fungus need moisture, air, and a food source to grow, and a crawl space can offer all of those things. There are certain pests like termites that also love calling a crawl space home, because it again offers optimal living conditions when not properly treated and sealed.

No more musty odors: You know when you step into a place battling moisture issues just from the smell hanging in the air. If your crawl space's humidity and moisture levels are too high, you will begin to notice a stale damp odor throughout your home.

Lower heating and cooling costs year-round: When a crawl space is encapsulated, there is much better control of the air envelope inside the crawl space, which means a more favorable environment for your home's HVAC system to operate in. If your HVAC system is subjected to excess moisture levels for extended periods of time, you will notice premature issues and failures with the equipment—a cost you can easily avoid with crawl space encapsulation!

Gain more storage space: More storage space—every homeowner's dream! If your crawl space is encapsulated, you gain functional and protected storage space under your home. Thanks to effectively managed moisture levels in an encapsulated crawl space, you can store your belongings with the peace of mind that they won't be damaged by excess humidity or moisture.


If you're ready to protect your crawl space and improve your home's livability and functionality, don't hesitate to give us a call. The BREDA Guarantee promises to protect your home and keep it protected—no matter the circumstances. Schedule an inspection online or give us a call at 770-466-6700.