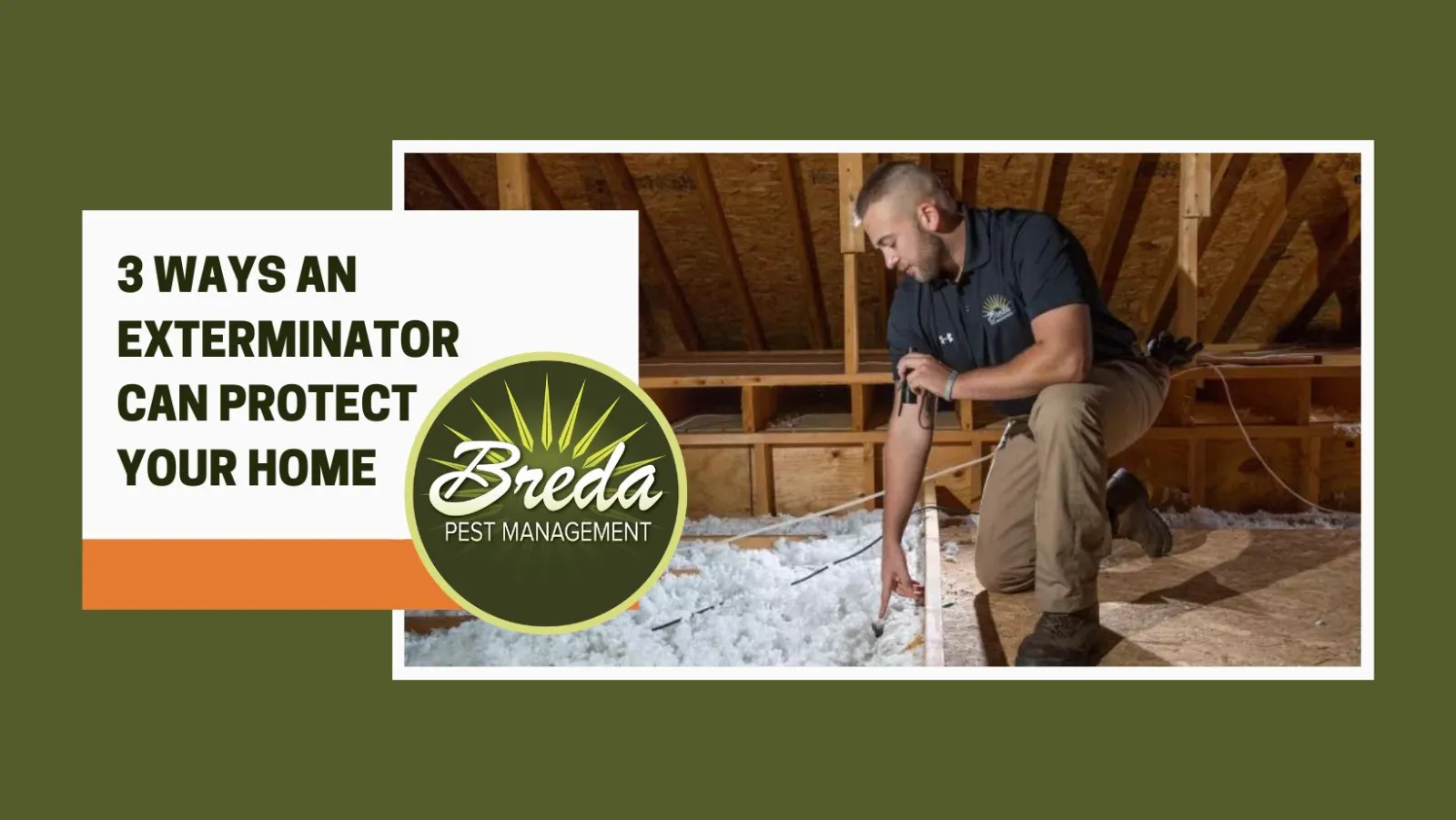 BREDA Pest Management is an exterminator Atlanta trusts, because we follow these three simple steps to pest control
You know your home, and when something feels "off" about it, you want to find the problem and fix it fast. Certain issues like a leaky pipe or weeds taking over your backyard are easy to identify and maybe even fix yourself. But when you discover trails of ants or evidence of a mouse or rat nest in your attic, you realize it's time to call in professional help.
An exterminator can handle just about any insect or wildlife infestation you find in your house, but that's just the tip of the iceberg. Keep reading to learn three ways that an exterminator can help protect your home year-round!
1. Exterminators can identify a pest problem
As a homeowner, you may be able to identify signs of a pest problem, but you might not be able to identify the actual pest. This is where an exterminator comes in. An experienced exterminator will listen to a homeowner's information about the suspected pest problem and use that information, along with their own intuition, to examine the house, pinpoint where a pest presence is, and come up with a treatment plan that is both effective and safe.
2. Exterminators can treat your home safely and correctly
Once a pest problem has been identified, it is critical that the correct treatment is used to ensure that the pest is removed with minimal damage to the house. An exterminator has access to a much broader array of products and treatments than a homeowner could find at a box store. An exterminator has also been trained to know not just how to safely apply the products and treatments but also where the products/treatments need to be placed in order to effectively remove pest pressure from a client's house.
3. Exterminators can help prevent future pest problems
Many pests have life cycles that make them an ongoing problem for homeowners, so continued monitoring and preventative treatments are sometimes necessary after an initial pest extermination. Depending on the type of pest discovered in your house, an exterminator may recommend monthly treatments to keep up the protection against pests like mosquitoes and ants. Annual treatments for pests like termites will go a long way in keeping your house free of pest problems that could cause significant and expensive structural damage to your house. Talk with your exterminator about ongoing treatment recommendations after an initial pest removal is completed.


If you're tired of wondering what the pests in or around your home are doing and just want them gone, don't hesitate to give us a call. The BREDA Guarantee promises to protect your home and keep it protected—no matter the circumstances. Schedule an inspection online or give us a call at 770-466-6700.