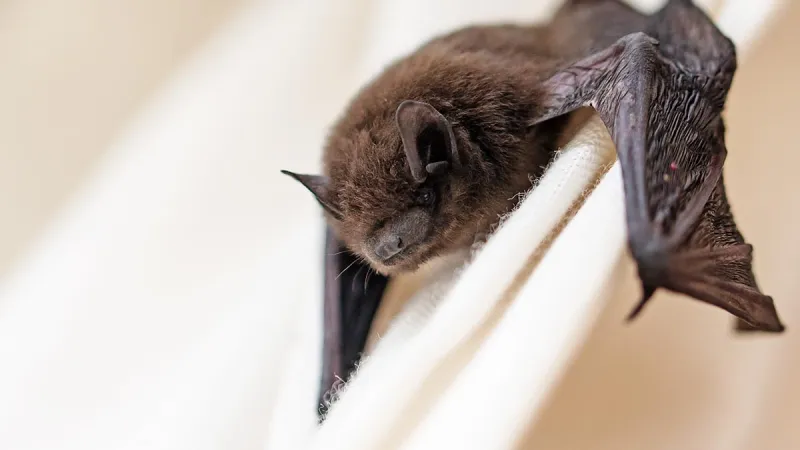 Bats Information

When it comes to wildlife control, dealing with bats can be a challenging task. Bats are not only known for causing damage to your home but can also pose health risks to you and your family. At BREDA Pest Management, we understand the importance of effective bat control services and are dedicated to protecting you and your home from potential intruders.
More about Bats

Bats may seem harmless, but they can carry diseases such as rabies and histoplasmosis. Their droppings can also lead to respiratory issues if not professionally cleaned and sanitized. Professional bat control services are essential to ensure the safe removal of bats from your property.
BREDA Pest Management employs highly trained specialists who follow the industry's best practices for bat removal. Our experts will conduct a thorough inspection of your property to identify entry points and determine the extent of the infestation. We then employ humane exclusion methods to safely remove the bats from your home.
Bats can cause structural damage to your home, particularly in the attic and soffit/fascia areas. At BREDA Pest Management, we not only remove the bats but also provide comprehensive damage repair services. Our team will seal any entry points to prevent future infestations and ensure that your home is protected from further damage.
To create a clean and healthy environment for you and your family, BREDA Pest Management offers professional disinfection and sanitation services. We will thoroughly clean and deodorize any areas affected by bat waste or nesting materials, ensuring that your home is free from harmful contaminants.
At BREDA Pest Management, we stand behind the quality of our services. We offer a guarantee that if bats return to your property, our team will trap and remove them, seal any new entry points, and disinfect the affected areas at no additional cost. With our Wildlife Guarantee, you can have peace of mind knowing that your home is protected.
When it comes to bat control, it is crucial to rely on professional services to ensure the safety and well-being of your family. BREDA Pest Management has the expertise and experience to effectively handle bat infestations. From bat removal to damage repair and prevention, our comprehensive approach will leave your home bat-free and secure.